So, you're thinking about parties and events again? Then you won't go far wrong thinking about a rum or gin bar for parties at home or events held at venues.
Gin tasting joined whisky tasting several years ago as a highly desirable and popular grown-up activity. As a result, demand has grown and grown for gin bars for parties, weddings, and corporate events, too.
Then… Enter rum. Yo ho ho and a bottle of rum.
Rum might be just the tipple for you if gin and other white spirits don't float your boat.
Even if you love gin, you might have already used a gin bar for parties in the past. You already know how much people love the concept. But you fancy something similar but different, rather than repeating what you've already done before.
Tom Sandham, spirits spokesman for Sainsbury's, spoke to You Magazine last August about the battle of the booze:
"Gin lured countless drinkers away from vodka, with notorious classics like the Negroni flourishing as drinkers craved punchy new botanical flavours. Now gin drinkers are turning towards rum for the same reason, as it's the ideal stepping-stone drink into aged spirits: not too bitter, and lovely mixed or neat…rum's exotic charms should tempt them. Rum's growth has been slower than gin's, but its time has certainly come."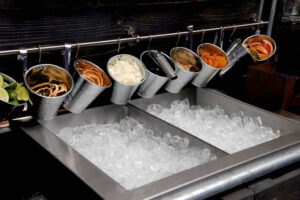 This hasn't passed us by at Ace Bar Events. So, look no further for a rum or gin bar for parties that will be talked about for a long time.
Every premium signature rum or gin bar for parties comes with:-
Drinks – A selection of internationally sourced rums or gins plus accompanying mixers, garnishes and ice.
Rum-Tender or Gin-Tender – An experienced professional who will share pearls of wisdom about each tipple for your entertainment and show you how to prepare and serve them shaken not stirred.
Glassware – The correct glasses for maximum quaffing enjoyment guaranteed. (Did we also mention this saves on the washing up?)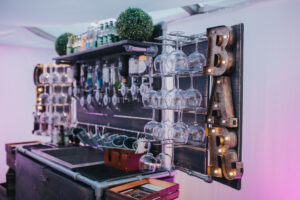 Source
This spirit is set to overtake gin as the nation's new favourite tipple, You Magazine
https://www.you.co.uk/rum-drinks-trend/