Cognac for office cocktail parties? Really?
You're not on your own with this sort of automatic reaction at the suggestion of Cognac. For many people, Cognac conjures up images of the old boy network in smoking jackets, snaffling brandies and cigars in the drawing room after dinner.
This isn't the case in 2021. On the contrary, The Independent reported that:-
"Cognac is off the rocks, thanks to the likes of Busta Rhymes and Snoop Dogg. The finest French brandy, traditionally associated with conservative, white males, has become the tipple of choice for American rap musicians and their fans."
Cognac Day on 4th June is a pertinent time to bust this myth of outdated stuffiness. You might even be persuaded to look at Cognac with fresh eyes when you're choosing drinks for office cocktail parties this year.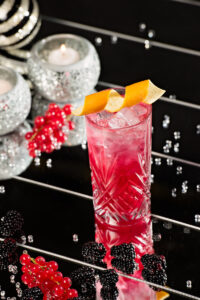 Office cocktail parties and Christmas parties are re-appearing back on the agenda after a hiatus. Cognac is a high calibre treat not to be overlooked when you're planning yours.
Having Cognac served at office cocktail parties and Christmas parties brings this luscious liquor bang up to date.
A recent favourite that's hitting the sweet spot at office cocktail parties is this little beauty:-
Spiced Gingerbread – Demerara rum, Cognac, ginger syrup, caramel syrup, lemon juice, foamer, and a gingerbread biscuit to garnish. A subtle sweet and spiced punch-style cocktail that's like sipping a delicious liquid ginger biscuit!
In addition to this delectable Cognac concoction, don't forget to offer something for everybody. A gin-based Merry Fizzmas and Bourbon-based Spicy Helper are also top organizer picks to ensure the party pops.
At Ace Bar Events, we're looking forward to supplying a selection of our legendary cocktails at your in-person and virtual office cocktail parties and Christmas parties later this year.
Simply get in touch for advice about how Cognac cocktails can add their distinctive charisma to your drinks menus.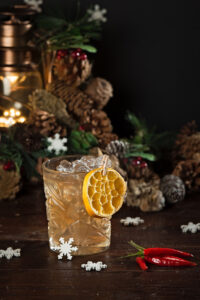 Sources
Cognac stages a comeback as rappers' drink of choice, John Lichfield, The independent
https://www.independent.co.uk/news/world/europe/cognac-stages-comeback-rappers-drink-choice-97851.html