Ever thought about having a corporate branded bar on your exhibition stand? If not, why not? It's an awesome vehicle for raising the bar on your exhibition ROI.
A professionally branded bar is certainly a step up from the tins of sweets, pens and keyrings being proffered up and down aisle after aisle of hopeful exhibitors.
Here's just a few reasons you might want to give a corporate branded bar some thought ahead of your next trade show appearances…
What Does a Corporate Branded Bar Bring to Your Exhibition Strategy?
There's more to having a slick corporate branded bar at the heart of your exhibition stand than splashing the cash for drinks all round. For example, it –
Promotes Brand Identity – Having your company name and logo at the front and centre of your bar leaves visitors with no doubts about who you are. It elevates your presence, looks slick and dynamic, and makes you stand out from your competitors.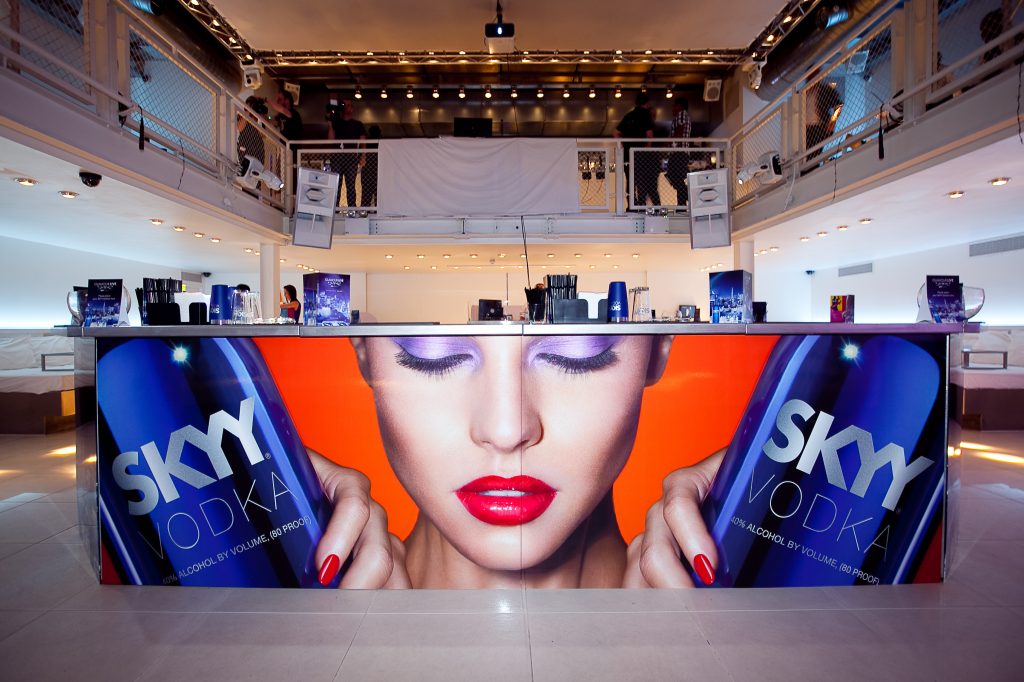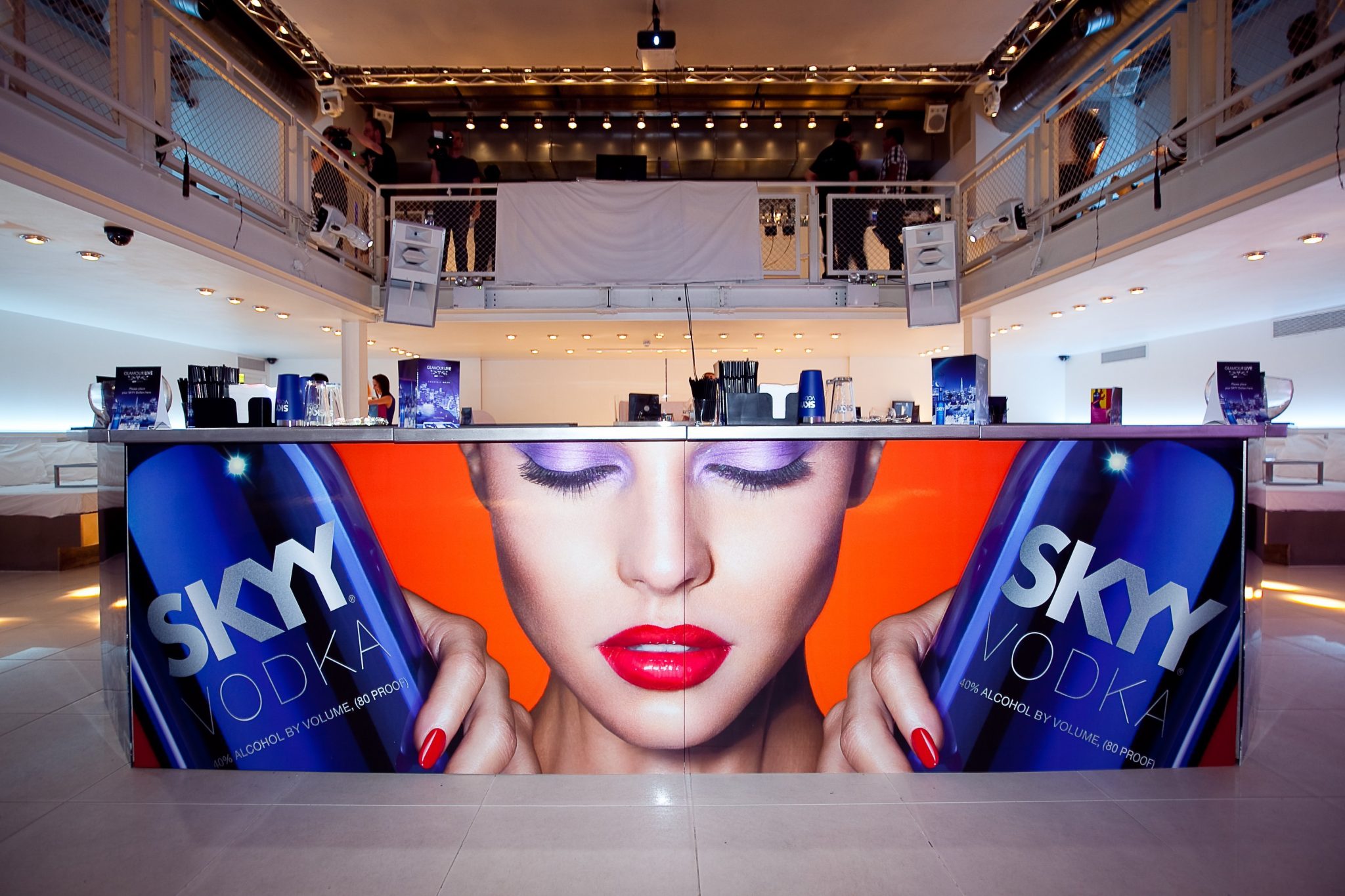 Communicates, Connects and Captivates – A stunning branded bar magnetises visitors, making it perfectly natural for them to exchange a business card and a chat for a mouthwatering cocktail, eradicating any potential awkwardness. In addition, custom-branded drinks and flair bartenders bring the theatre. Your target audiences will be forming an excited queue to engage with you.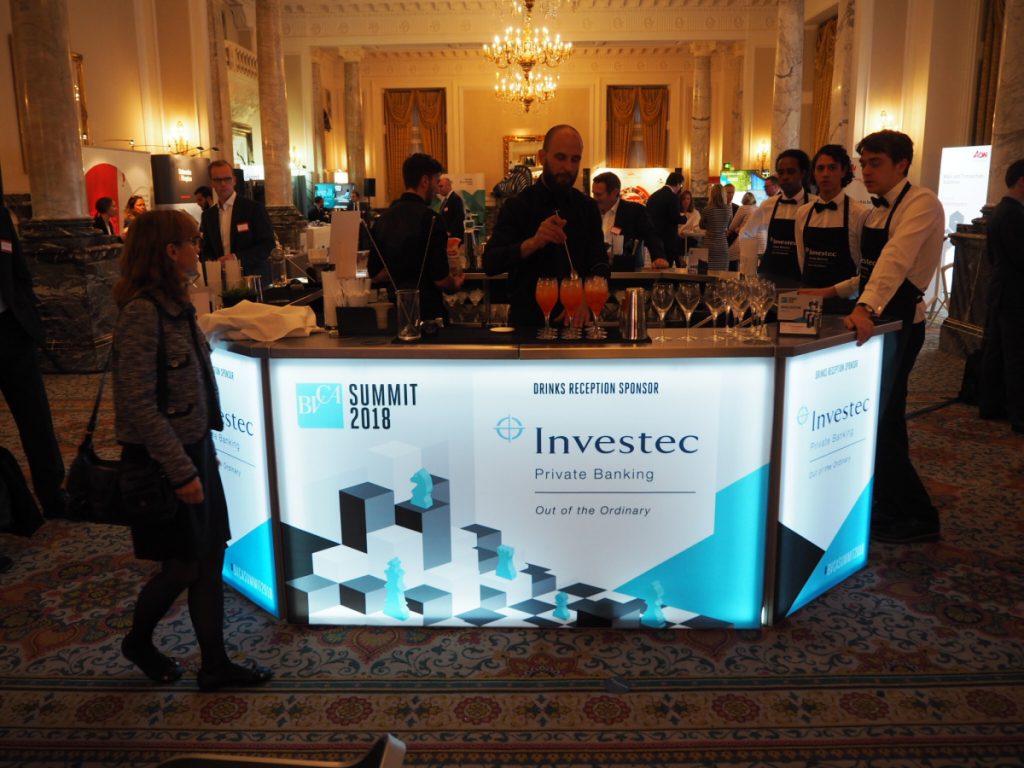 Makes and Nudges Memories – The fortune of any exhibition is in the follow-up, when exhibitors scrum down to get those all-important conversations and meetings with their new contacts. A fabulous event bar makes your exhibition presence memorable and sociable, ensuring your call is the one they take.
At Ace Bar Events, we're highly thought of for premium event bar hire services. We've got the experience and the professionalism to work alongside you as an exhibition partner, providing next level corporate bars, and also representing your brand in person when you opt for flair bartending and additional staffing services.
Get in touch today for a chat about your forthcoming exhibition plans.