Our Christmas themed bars and elf bartenders for the festive period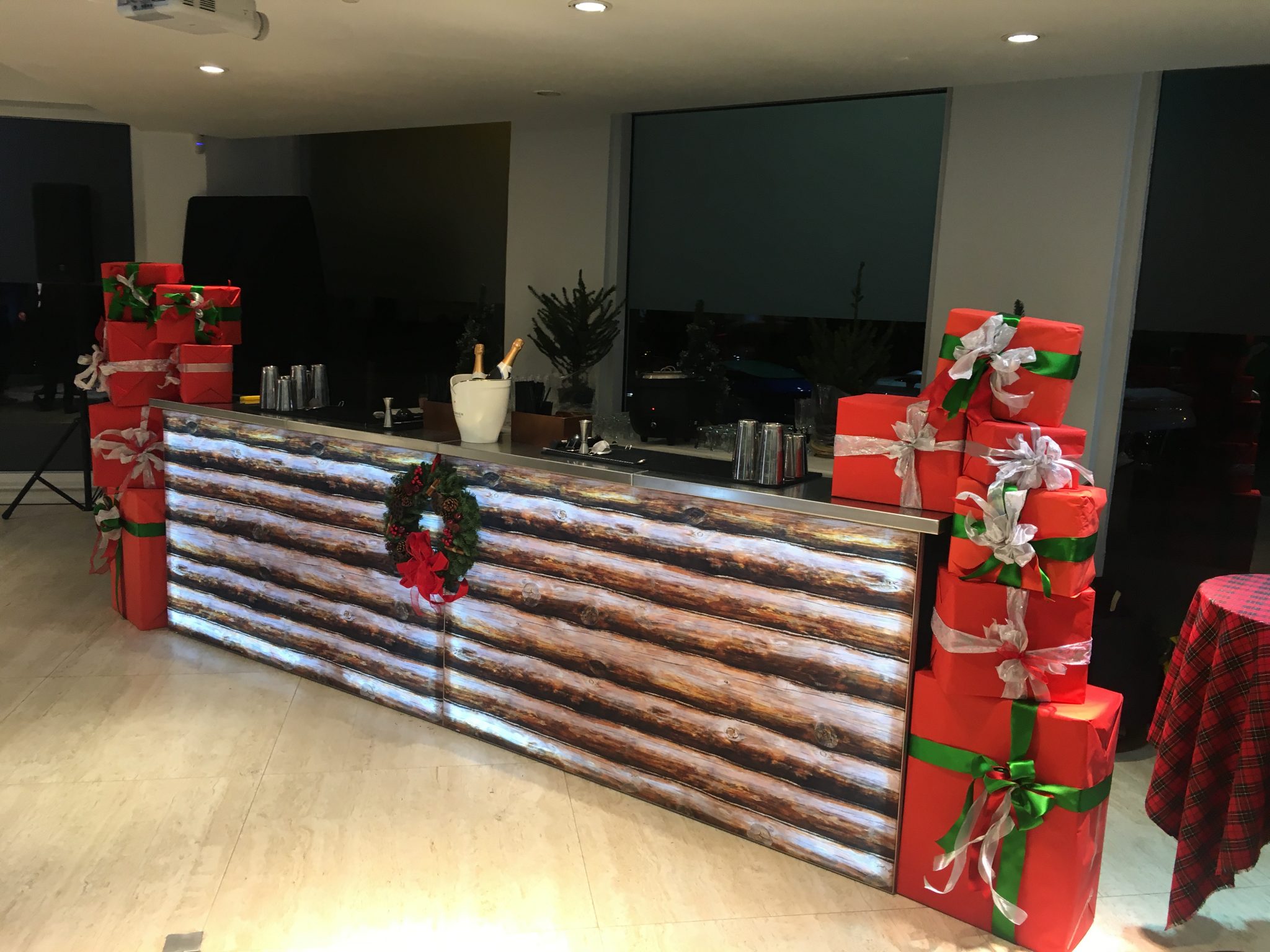 We always love this time of year, although it can get busy! Our Christmas themed bars have been out on hire in force around the country, complete with elf bartenders and other Christmas themed bartenders of all shapes and sizes. 
Christmas themed bars can be the centrepiece for any event large or small, throw in a few elf bartenders and a selection of Christmas cocktails and your Christmas theme is almost complete! Perhaps a tree and a touch of tinsel too…
Our Christmas themed bartenders and bar returned to the fantastic Aston Martin showroom in Walton-on-Thames for the DB11 launch event with around 150 people in attendance.
As you can see in the above image Aston Martin opted for the wooden log effect bar, which is part of our HD range; alongside a couple of our Christmas themed bartenders and a selection of Christmas cocktails, such as the Spicy Helper and the Gingerbread Martini.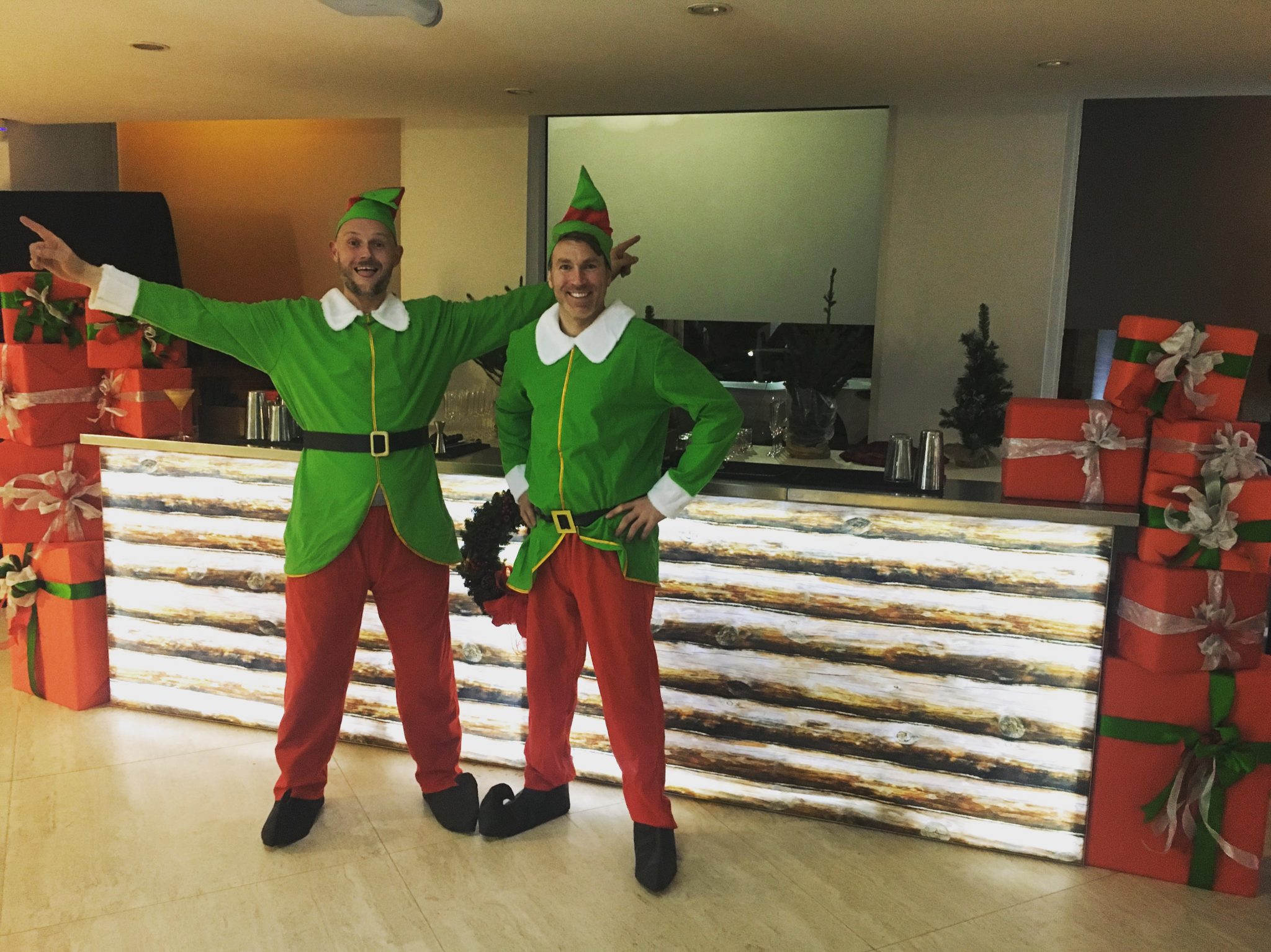 At the other end of the event scale we put on a Christmas party for a gathering of 40 people at a private residence. One of our 2 metre bars with a snowflake backdrop was used for this event complete with a Christmas wreath, as well as full staffing and supply of all drinks and alcohol.
With Christmas cocktails on demand, festive music and elf bartenders – all we needed was Santa and his reindeer to take the Christmas theme to the next level! We did try, but he was a little busy in the run up to the 25th of December..