Our mirrored mobile bar hire & full bar support for a penthouse private party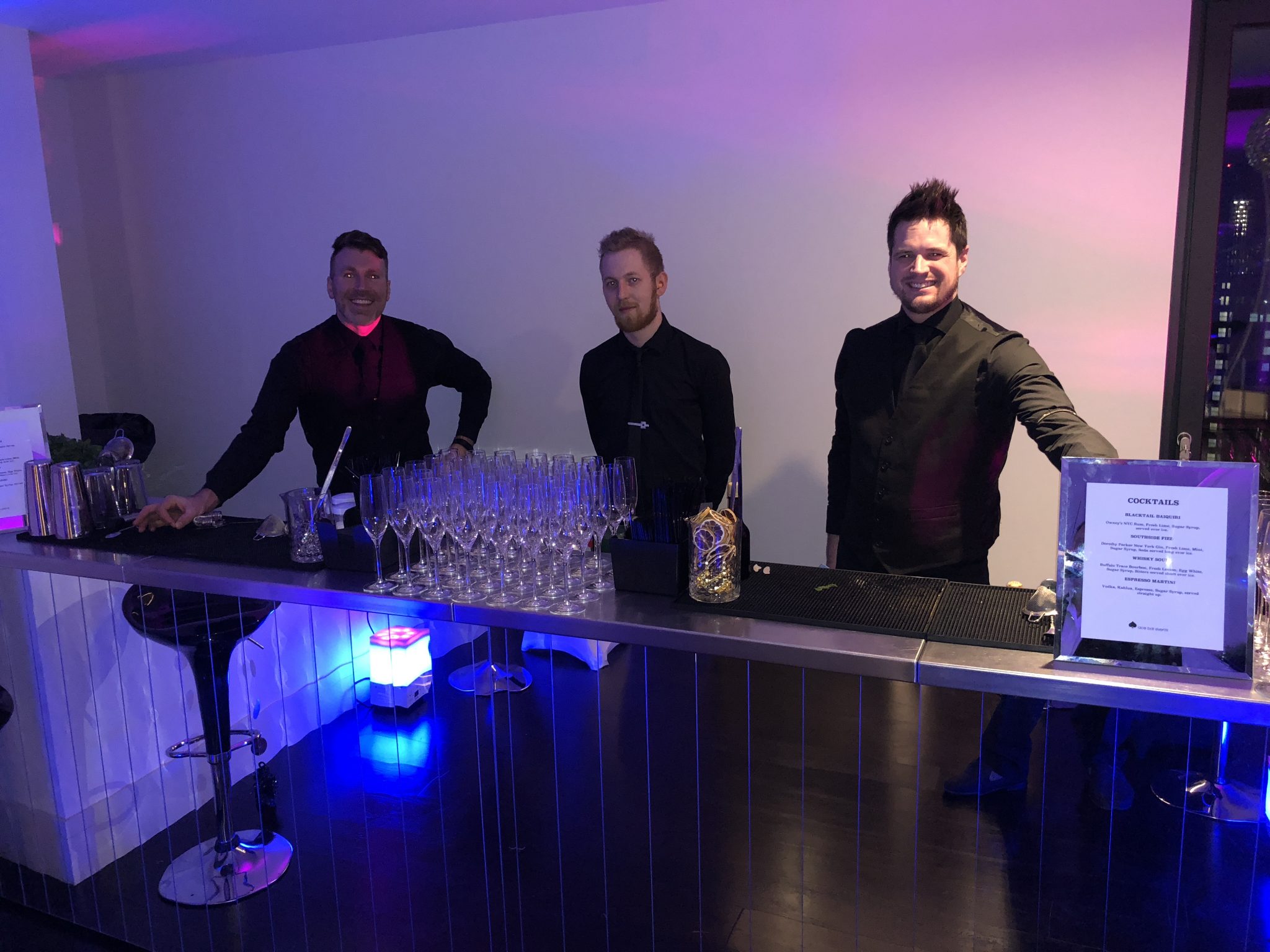 On new years eve we had the pleasure of a fantastic view across the South bank of the River Thames from a penthouse event we supported with our mirrored mobile bar hire and all the trimmings. Working for a private client, who we have worked with for a number of years, we provided one of our 4 meter mirrored mobile bars along with two mixologists, bar support, our crystal cut glassware and of course all of the stock to ensure the New Year was welcomed with a bang!
Overlooking the area around the London Eye the penthouse event provided front row seats for all of the guests for the world renowned London New Years firework display. The client wanted to go with a New York feel for the penthouse private party, a real party in the clouds. Thankfully for the view of the fireworks, there were no clouds in sight!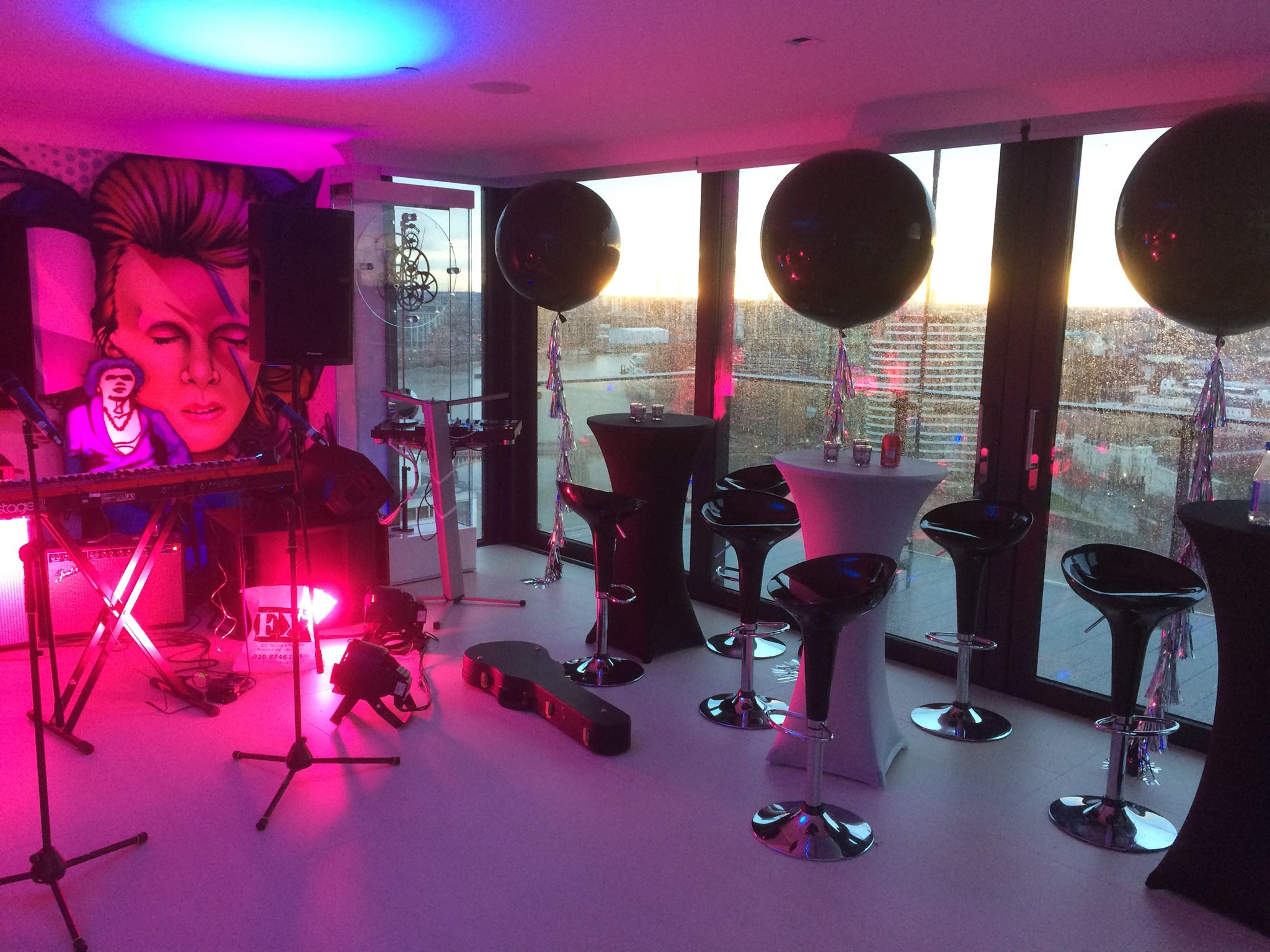 With around 80 guests in attendance the penthouse private party was rocking from the moment the drinks starting flowing and the live band got going. Playing a wide selection of songs in front of a colourful backdrop the combination of the live band with our drinks experts and the top class catering ensured each and everyone of the guests had a New Years eve they wont be forgetting any time soon.
Following through on the New York theme we put together a couple of luxurious, New York inspired cocktails using high end craft spirits straight from the City of Dreams itself.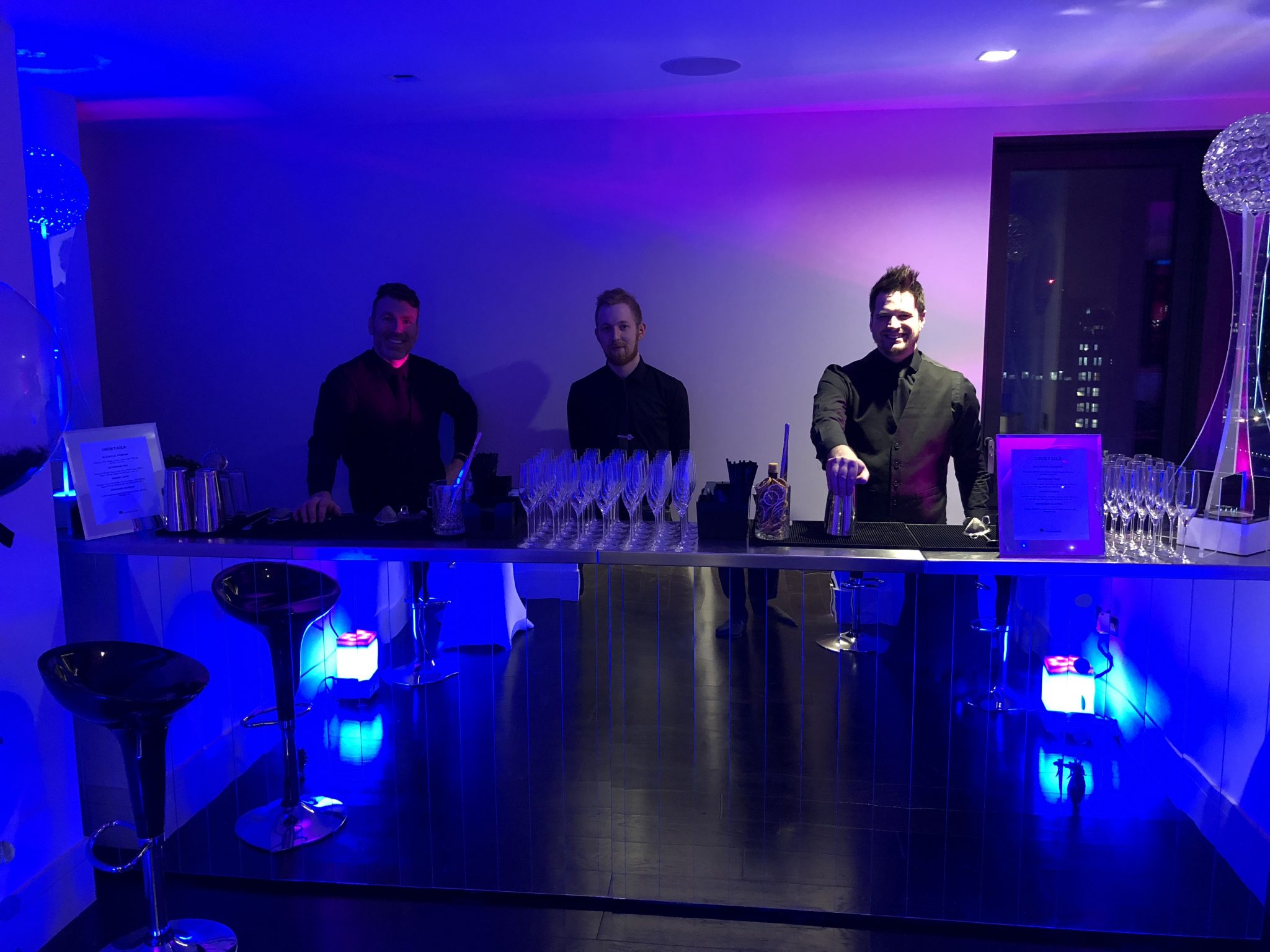 The first was the Black Tail Daiquiri, using imported NYC Owney's Rum: Fresh lime, sugar, and rum served over the rocks in one of our crystal cut hobstar glasses, garnished with a dehydrated lime wheel. The daiquiri is a very well known Cuban cocktail of course and the 'Black Tail' refers to the black tailed aeroplanes that would fly from New York to Cuba carrying, what was at the time of prohibition, illegal alcohol!
Next was the Southside Fizz, referring of course to the infamous Southside of NYC. Created in New York this cocktail uses NYC's very own Dorothy Parker gin, with fresh mint, lime, and sugar syrup – shaken and strained, topped with soda and served in a long glass. This is a longer more refreshing cocktail and went down a treat alongside the Black Tail Daiquiri, a Whisky Sour and just to make sure everyone stayed up for the fireworks, a fair few Espresso Martinis!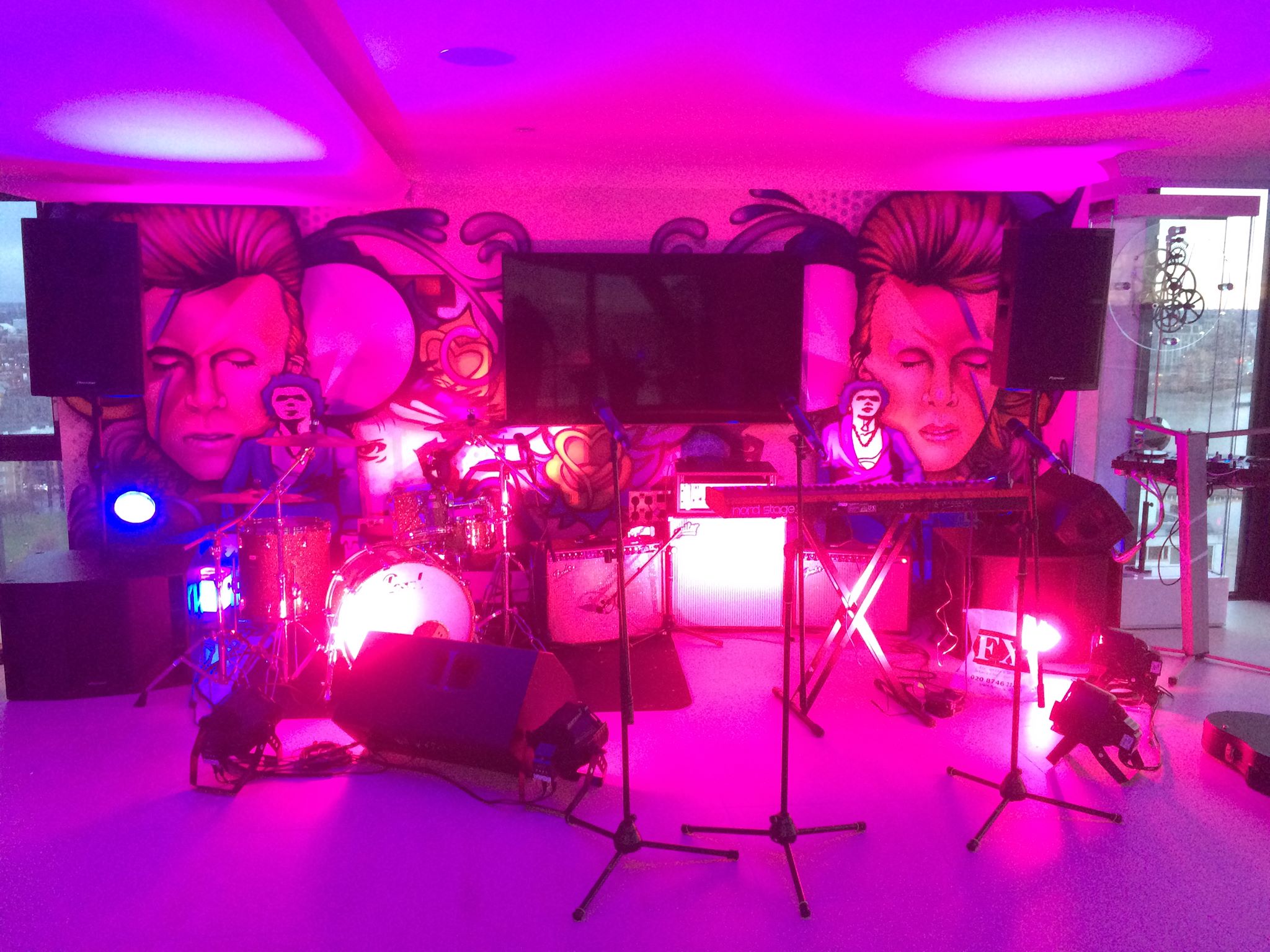 If you are interested in our mirrored mobile bar hire, a penthouse private party, penthouse event or themed cocktails for your next event – or anything else, then please do not hesitate to drop us a line!