Large scale event bar hire & a Great Gatsby Theme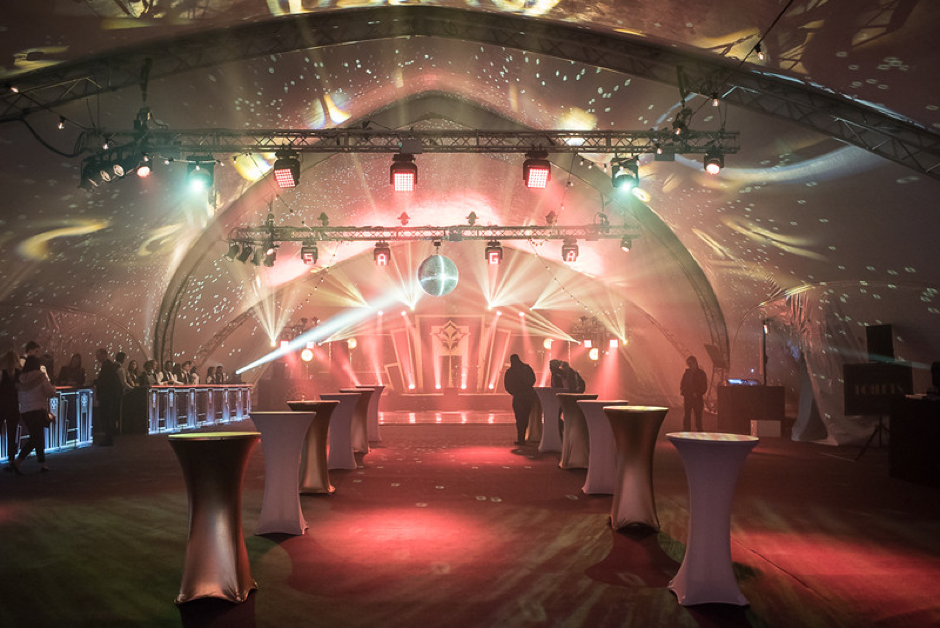 We had the pleasure of working with corporate insurance giants Saga recently employing our large scale bar hire for their staff Christmas party, potentially the most important event of the year. Opting for a Great Gatsby theme, this event was going to be anything but small scale – with over 2000 guests in attendance!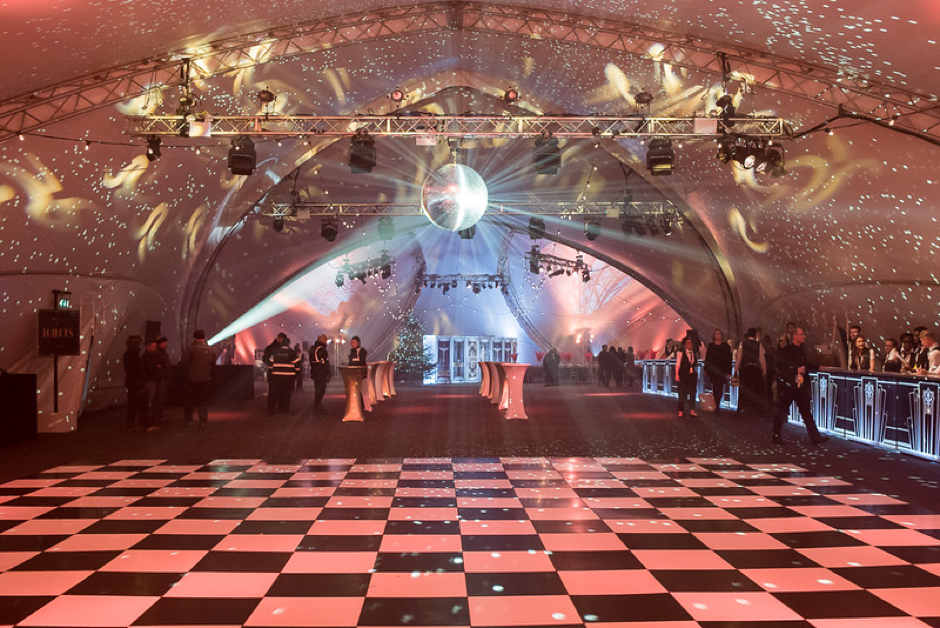 The Gatsby themed event took place at a fantastic marquee set in the grounds of Port Lympne Safari Park in Kent. As you can see in the images above, no expense was spared on the venue with a 1920s American dance floor, one of the largest disco balls we have ever seen and plenty of cool lighting and effects.
Our job was two fold for Saga, they needed an all round event theme that would set a 1920s scene, specifically the American 1920s and the Great Gatsby; as well as a large mobile bar that is able to cater for up to 2000 guests. Naturally this involved our large scale event bar hire, with 24 metres of Great Gatsby themed mobile bar as well as over 24 metres of our HD LED scene setting panels.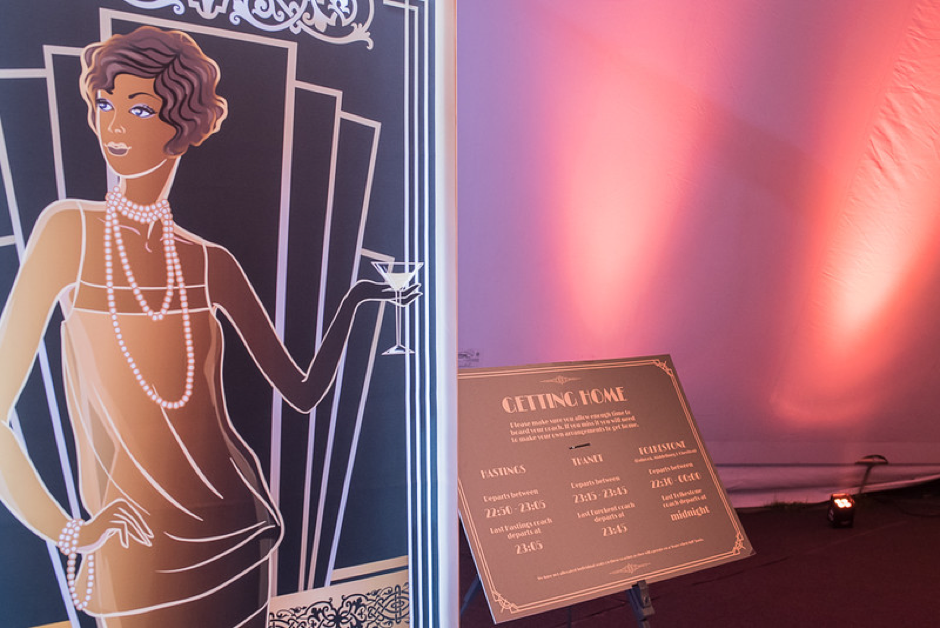 As far as large mobile bar hire goes, this is one of the largest events we have catered for. We were contacted by Saga due to our reputation in the industry for having a sizeable stock of mobile bars and scene setting LED panels, as well as other props where necessary. Although our flair bartender hire, cocktail creations or other bar support services were not required this time around.
Attending early in the day we arranged and put together the entire 24 metres of mobile bar, all of which is kitted out with ice wells, speed rails, sinks and taps. We were keen to ensure the large mobile bar hire fit in with the rest of the decor so as to ensure the Gatsby theme was successfully achieved. Creating a truly immersive experience will require a bit of work but it is certainly worth it when you pull it off.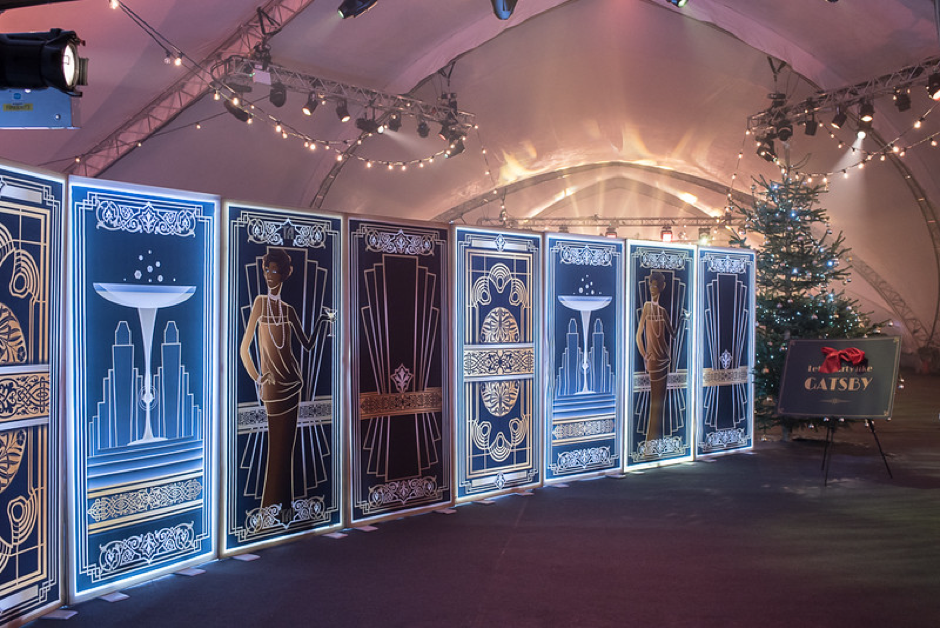 Our HD LED panels really helped divide up the space as well as to add to the overall Gatsby theme. Our HD LED panels are often used behind mobile bars to add to the effect of the fascia of the mobile bar, however they can be applied to almost any situation of your choosing. We love the way Saga chose to use them for this Gatsby themed event.
If you are interested in a Gatsby theme of your own, our large scale event bar hire, large mobile bar hire, staffing or anything else – then please do not hesitate to get in contact!