Welcome, curious souls, to Alice in Wonderland themed events, whimsical worlds where teacups talk, grinning cats give cryptic advice, and reality takes a long, delightful nap.
Yes, we're diving into the enchanting realm of Lewis Carroll's technicolour imagination, in honour of his most enduring literary masterpiece, celebrated worldwide on Alice in Wonderland Day every 4th July.
This beloved tale continues to inspire and bewitch, making it a wildly popular theme for creating magical events.
So, step right up and witness the enduring appeal of Alice in Wonderland themed events… plus the themed bar and staffing options that transcend time, captivating guests young and old.
How to Raise the Bar at Alice in Wonderland Themed Events
From white rabbit mascots to tea parties in fantastical forests, a breathtaking bespoke bar elevates Alice in Wonderland themed events from so-so to spectacular, ensuring:
Evergreen vibrancy: Whether you're hosting a corporate gathering or a quirky wedding, why wouldn't you want the March Hare muddling your Mojitos or the Queen of Hearts reigning supreme over the bar? These memorable characters bring an abundance of fun and excitement to any event, making it easy to leverage your bar to interweave whimsy.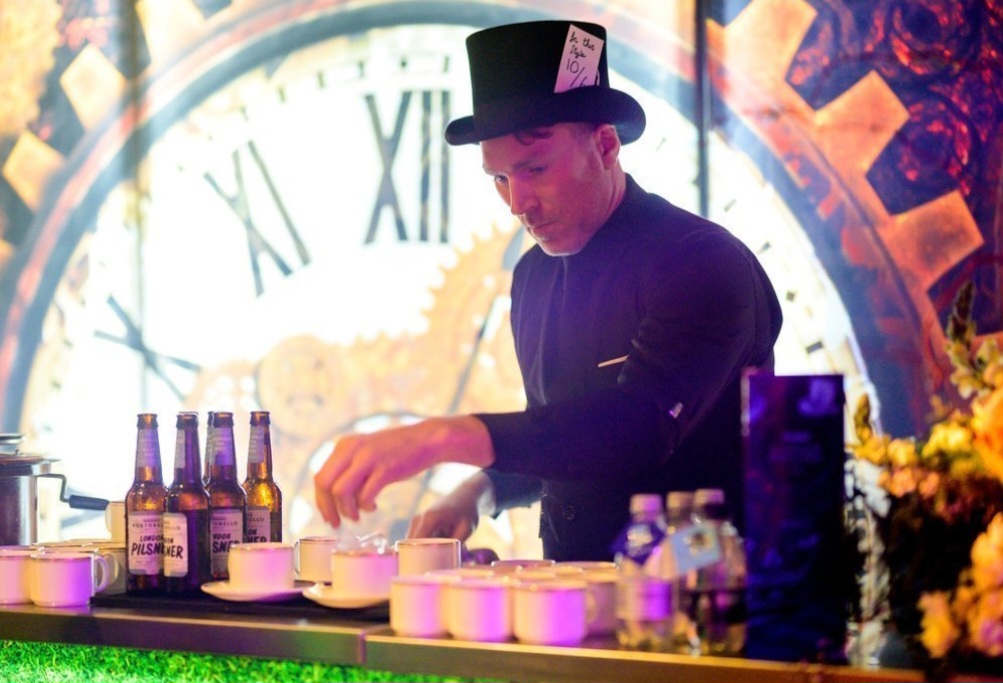 Imaginative bar design: Picture a centrepiece bar transformed into a topsy-turvy wonderland, complete with oversized playing cards and towering mushrooms. The possibilities for creating something visually stunning are as limitless as the Cheshire Cat's grins.
Treasure trove of playfulness: Immerse your guests in a dreamlike world of interactive entertainment. Imagine a Mad Hatter mixologist shaking up potions at a vibrant "Drink Me" bar. It's moments like this that bring people together and are cherished long after the event.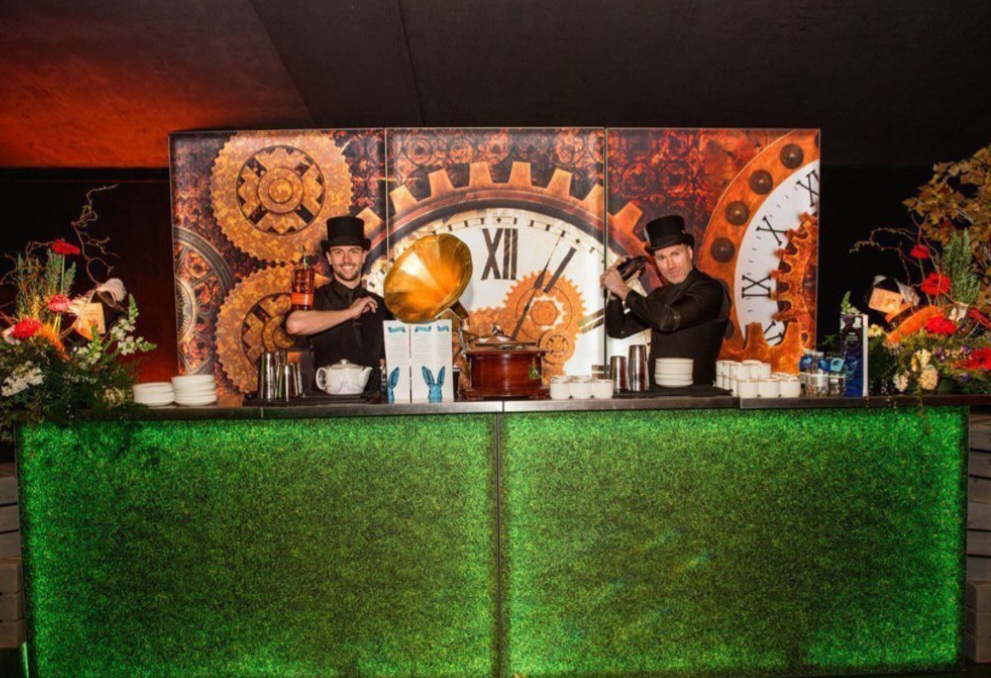 So, why not consider the enduring charm of Alice in Wonderland themed events when you're seeking to enchant your guests? It's a theme that continues to spin its alchemy to this day.
At Ace Bar Events, allow us to remind you of the words of the ever-wise Caterpillar: "Who are you?" Well, you're the "curiouser and curiouser" event planner, ready to take your guests on a journey down the rabbit hole, unlocking a world where imagination knows no bounds. So, get in touch today, and let the magic begin!