A special personalised mobile bar for this Edgbaston based birthday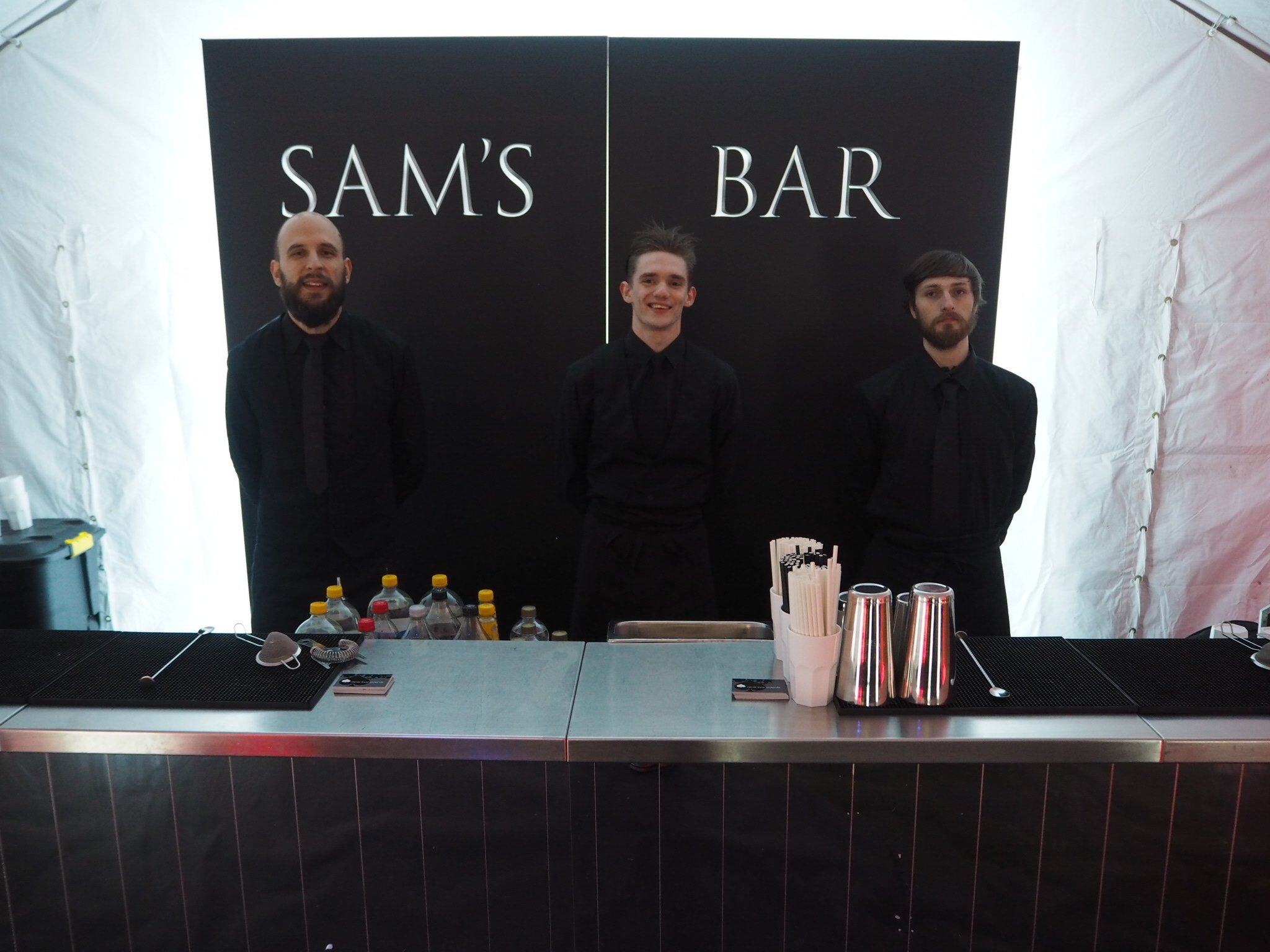 It was time for a very special personalised mobile bar for young Sam on his 18th birthday at a private residence in Birmingham. Calling on our Edgbaston mobile bar hire in particular, the event needed to be a memorable one that supported about 120 guests of all ages but not too fancy as it was an 18th birthday party after all.
Taking place in a marquee in the client's back garden, they really wanted to find a way of working something personalised in the party for Sam. This is where illuminated black-out lettering came in. We can adapt any of our mobile bars in the HD range to feature any image of your choosing, these can also be LED backlit. However if you opt for a personalised mobile bar from the Classic range then we can apply some customisation to a couple of our HD backpanels that stand just behind the bar. We did just this using our special illuminated lettering to create 'Sam's Bar'.
The mobile bar was one of our beautiful mirrored mobile bars from the Classic range. We decided on a 5 meter length bar with returns to ensure there was plenty of space for the 120 guests to get a drink and to ensure the bar dominated the interior space as a focal point. As well as our mirrored mobile bar, the Edgbaston mobile bar hire team also supplied a range of cocktails, including our sumptuous Porn Star Martini, ice cold draught machines to serve fresh beer, two of our professional flair bartenders to man the bar and entertain the guests as well as our high-end white poly-carbonate glassware.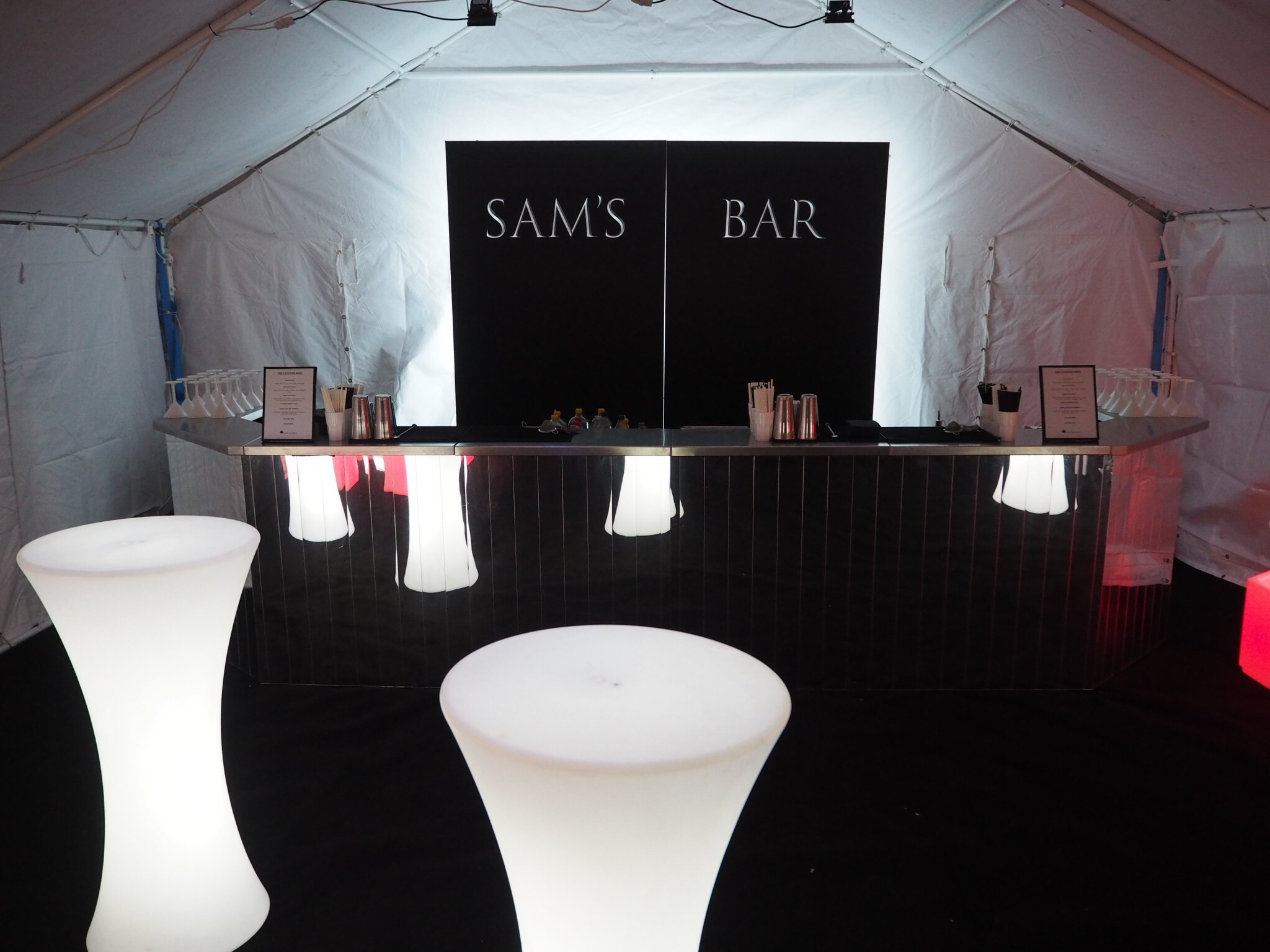 This glassware is perfect for events such as 18th birthday parties where the risk of glass breakages is noticeably higher. We were all 18 once after all! The high-end glassware is very durable yet remains classy. As the night goes on the shoes come off (particularly the high heels), with our poly-carbonate glassware you can ensure nobody is going to encounter difficulties with broken glass on the floor.
Are you interested in an event with personalised mobile bar hire, our Edgbaston mobile bar hire, bartender hire – or anything else then please do not hesitate to get in contact.