Circular mobile bar hire with stage for Skyy Vodka
This circular mobile bar hire with a stage for Skyy Vodka was certainly one of our more specialist mobile bars. Designed to be the focal point for the event, this circular bar hire with a stage provided a huge selection of entertainment in the two tiered club.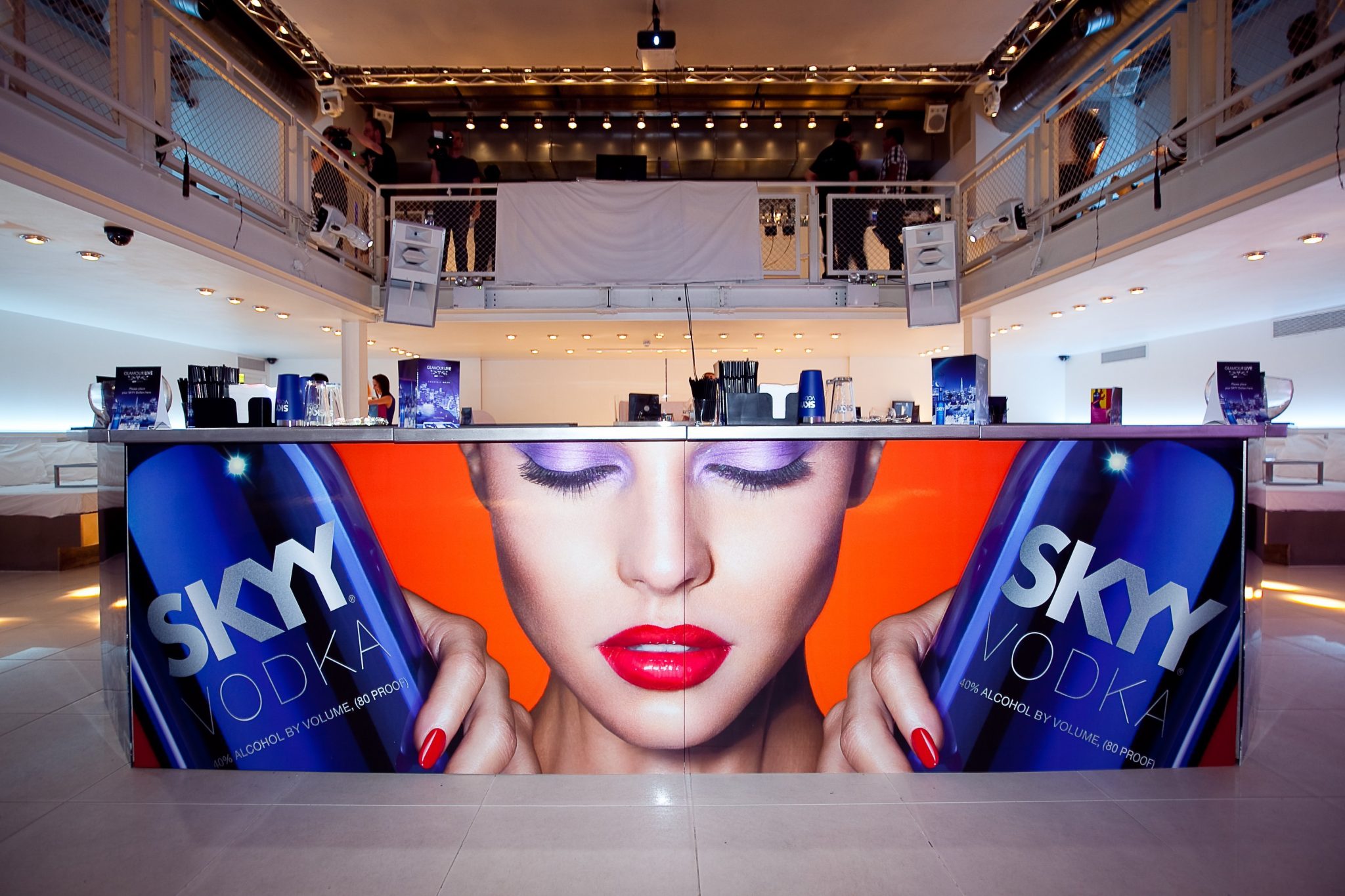 With the event taking place in a club, this event also presented some access challenges. The entire bar and stage set up had to be constructed within the club with only one standard sized door to bring everything in. Thankfully all of our bars, including the stage, have been designed to break down and fold up into a size which can go through any single, standard sized door frame.
All of our bars in the HD Range can also be customised with any high definition graphic of your choosing, be this a photo or a brand logo. Skyy Vodka opted to make this circular mobile bar a branded island bar, our in house graphic design team did the rest.
The stage in this circular mobile bar hire adds a unique element, allowing for entertainment at your event of all different kinds without compromising on bar space. From violinists to performance gymnasts, there was plenty happening on stage to keep the guests occupied. And if that wasn't enough, in between acts our various professional flair bartenders acted as further entertainment for the guests as well as ensuring the cocktails continued to flow.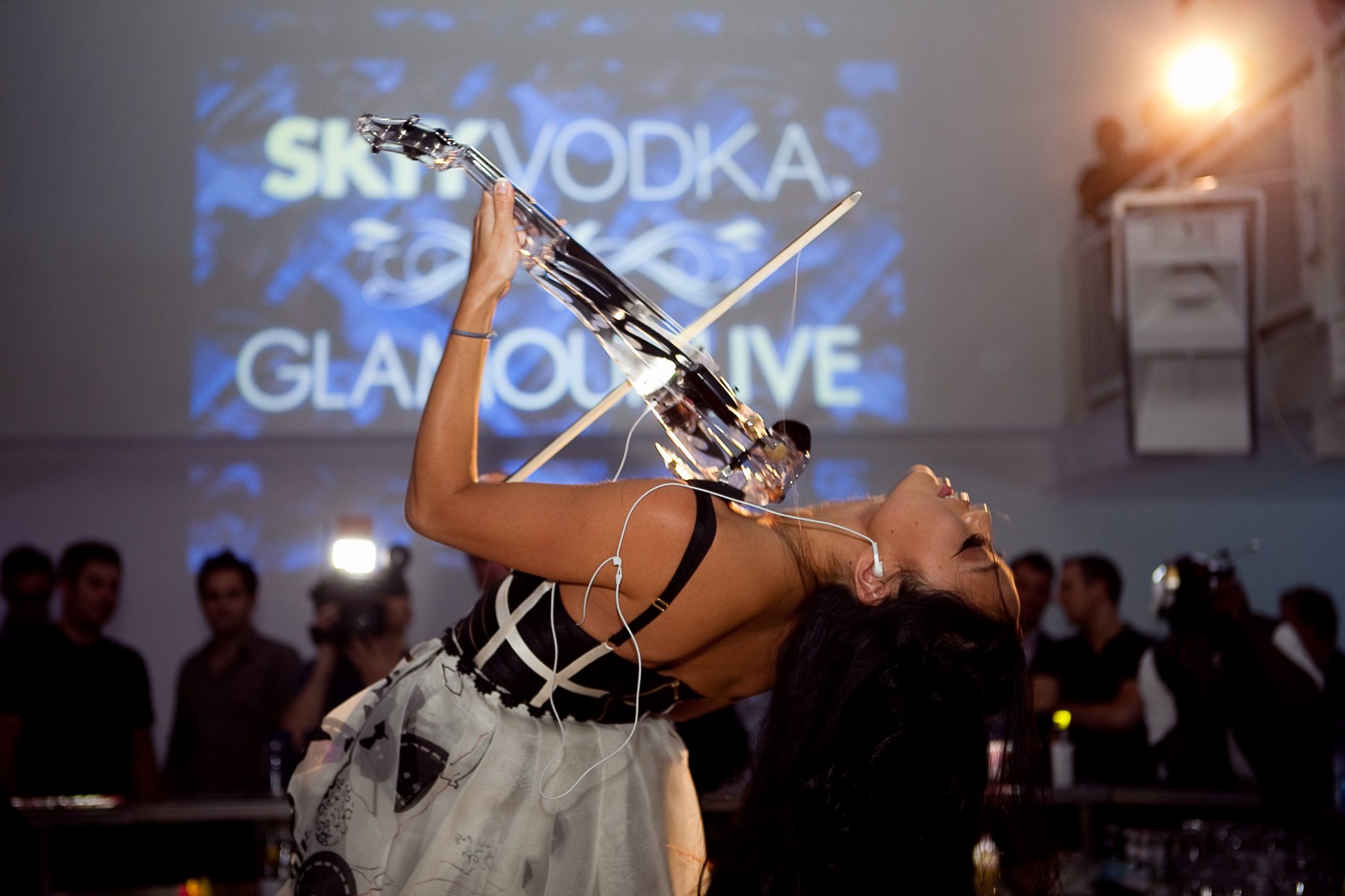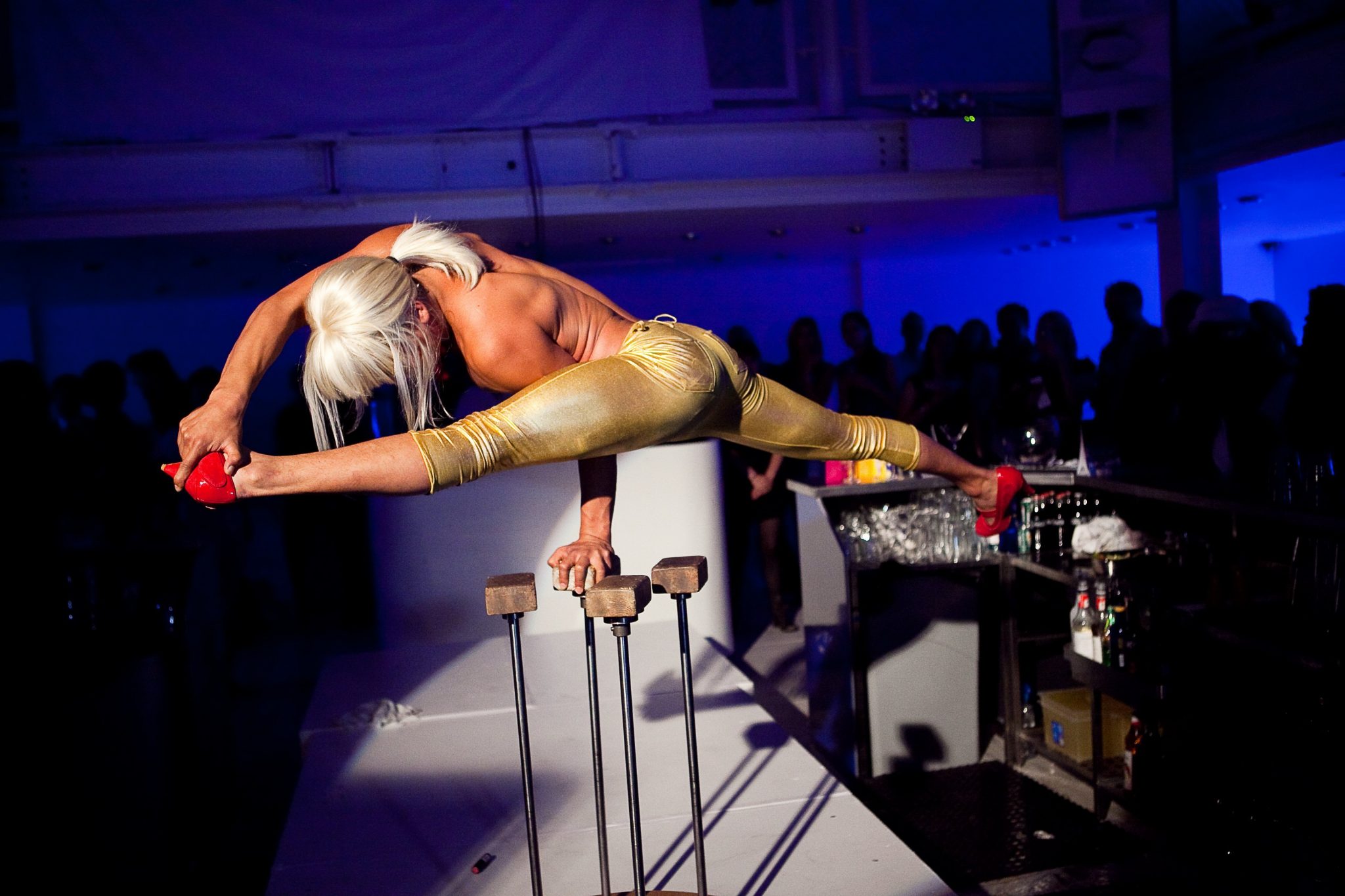 Naturally the circular mobile bar with stage is suited to events such as this for Skyy Vodka, where the bar and the stage act as the main focal point and hub of activity. Expect to see our amazing circular mobile bar hire with stage returning for the summer events. Where could you see the amazing stage bar next?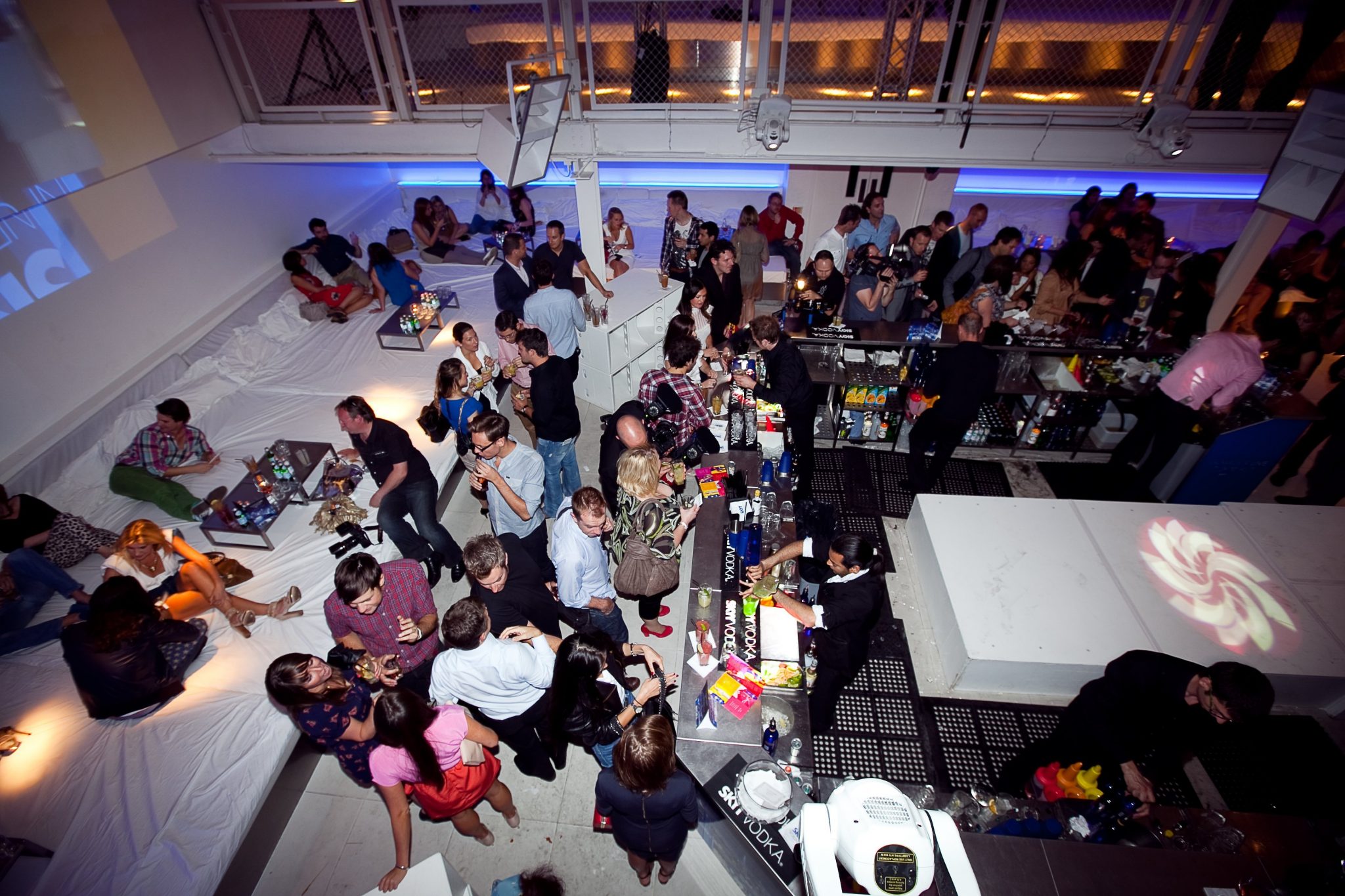 If you are interested in our circular mobile bar with stage, circular mobile bar hire, a branded island bar, flair bartender hire or anything else – then please do not hesitate to get in contact.