A Moroccan themed mobile bar for this year's Danes Hill Summer Ball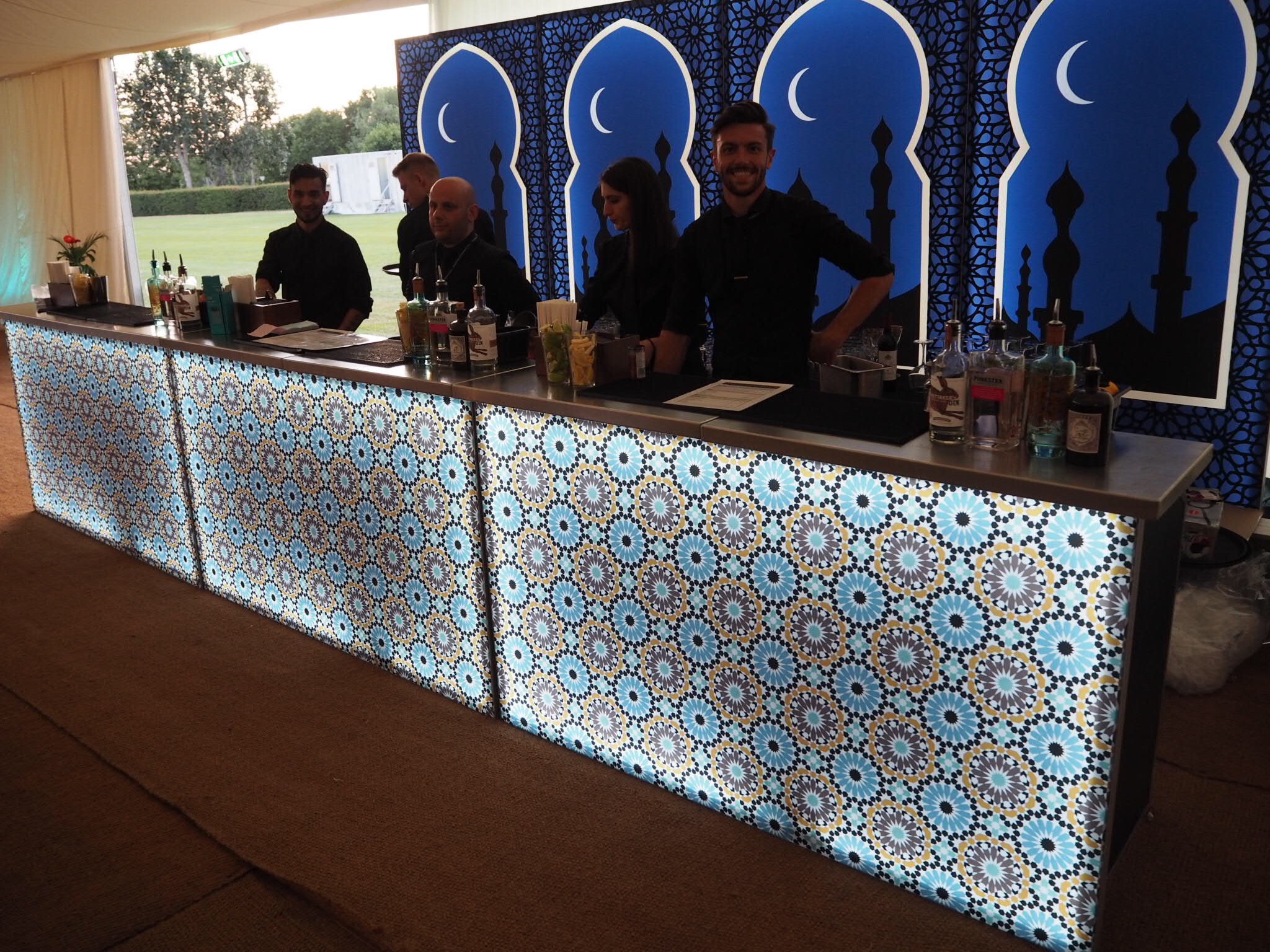 We have been having some exceptional summer weather recently in the UK and we were glad to see that hold up for the annual Danes Hill Summer Ball in the beautiful village of Oxshott, Surrey – where this year we had our Moroccan themed mobile bar. bartender hire and more. The Danes Hill Summer Ball has been an event we have happily supported at Ace Bar Events for over four years now, held in a marquee in the grounds of the school this event was as good as, if not better, than the previous years!
Danes Hill is widely recognised as one of the leading co-educational day preparatory schools in the country. Situated in the village of Oxshott, Surrey, Danes Hill provides boys and girls aged 3 to 13 with an unusually broad and balanced curriculum in 55 acres of landscaped grounds. The Summer Ball is an event put on each year for all the parents, staff and other adults involved in the day to day running of the school.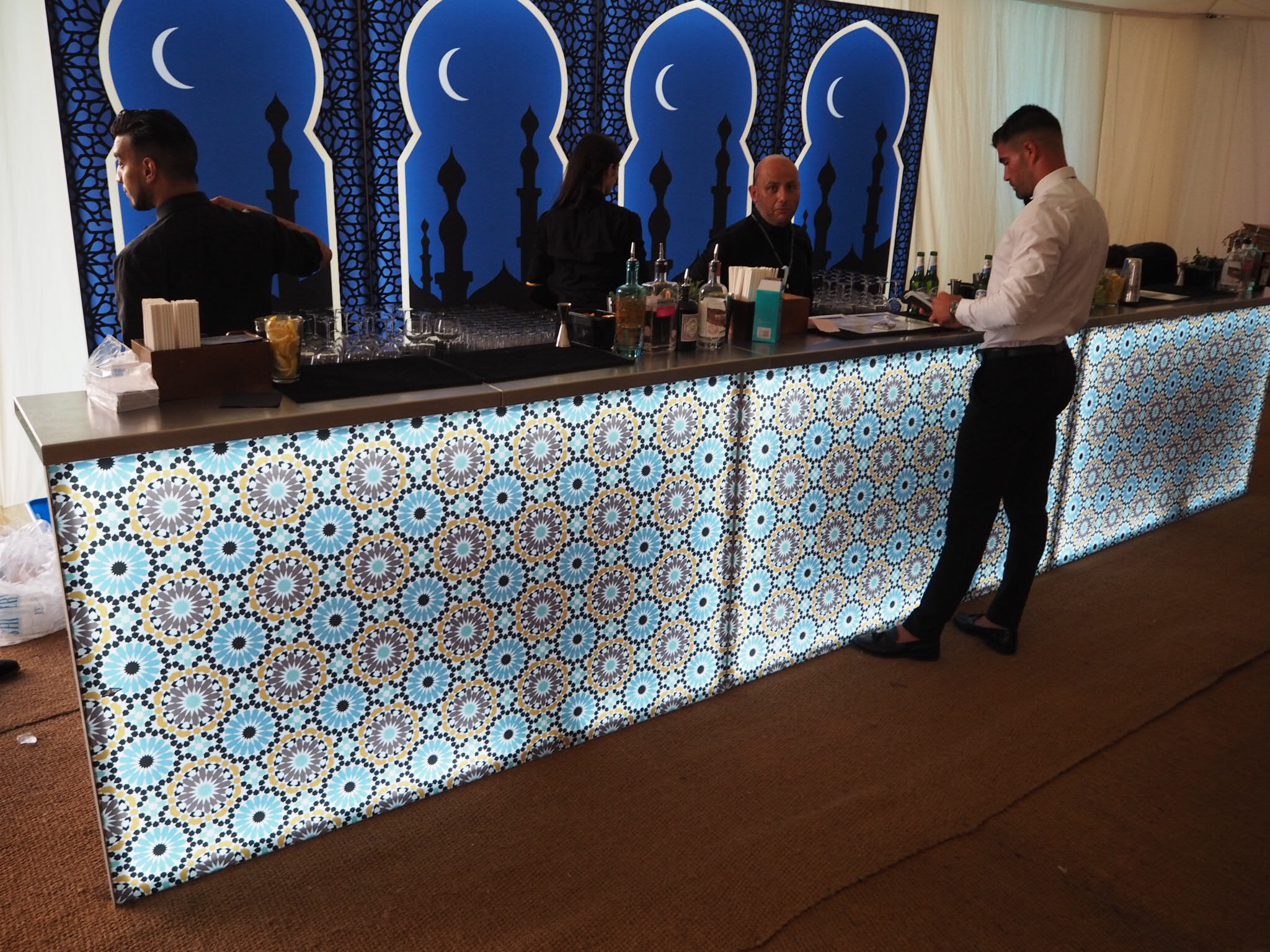 Our full bar support service was back in action again, featuring the 6 meter Moroccan themed mobile bar, with scene setting backdrop, all associated drinks, a few flair bartenders and mixologists and waitresses for table service. Naturally our professional mixologists had a selection of classic cocktails that they were preparing throughout the evening, as well as our coveted selection of craft gins. Our craft gins are usually served from our Gin Cart, which you can see at www.theginbars.com – although we are happy to bring the craft gin experience to one of our mobile bars or a setting of your choice.
The Moroccan themed mobile bar is part of our HD Range of mobile bars; with the Classic Range you can choose a mobile bar with an authentic fascia such as our craft wood mobile bar or a mirrored mobile bar; whereas with the HD Range you can apply any image or graphic you want to the fascia and then backlighting it using the built in LED panels, which can be displayed in hundreds of colours.
Our Craft Gin selection in this instance included a choice of 4 high quality gins from around the world, alongside a number of tonic waters (flavoured and standard), finished off with a wide selection of garnishes. You can have a look at the full Craft Gin experience in action at another event here. With over 500 guests in attendance during a warm summers evening, the Danes Hill Summer Ball 2018 proved to be a great success.
If you are interested in our Moroccan themed mobile bar, bartender hire or anything else – then please do not hesitate to get in touch.