No summer event would be smokin' red hot without blisteringly good summer event bar hire for quenching the thirst of your parched squad. But it's been on the backburner over the past two years; a casualty of the temporary lockdown-enforced halt to corporate events.
About turn! 740+ corporate event organisers, venue finding agents and event management companies convened at London's Banking Hall in March for the London Summer Event Show. And they sent out a loud and clear message that events are back for good… specifically summer events, in this case.
Sam Gill, the CEO of show organiser Story Events said, "… it was great to witness such strong interest in parties, conferences and other events for the summer months".
But there's plenty to think about when you're factoring summer event bar hire in to your plans, to ensure everybody enjoys stress-free liquid refreshment during those balmy summer days and nights.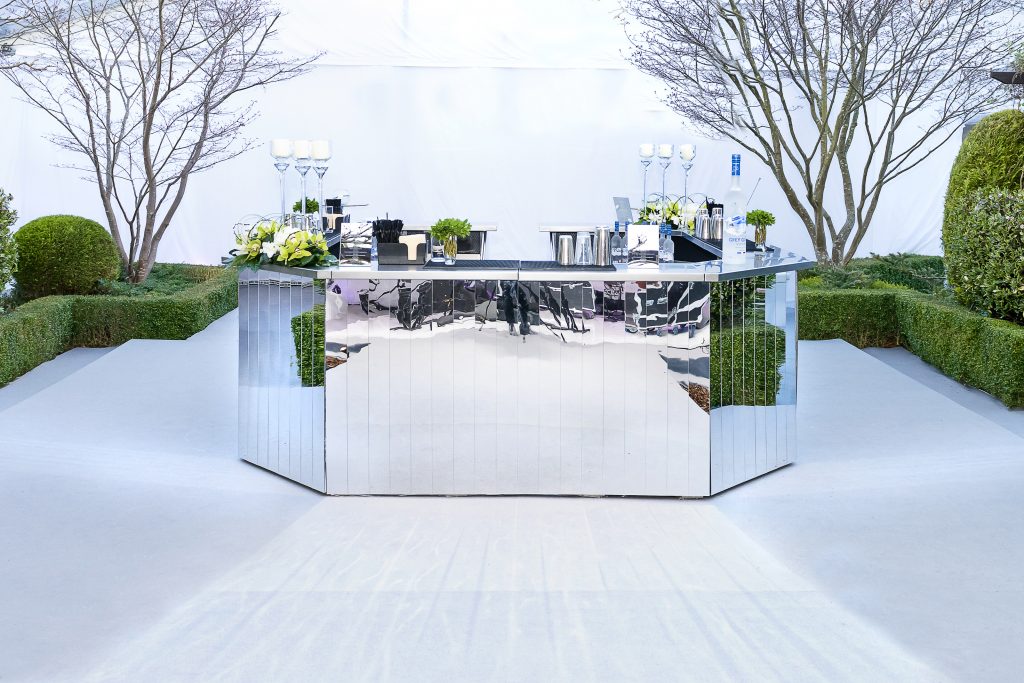 What Do You Need to Clarify with Your Summer Event Bar Hire Supplier?
Capacity? – How many guests do you expect to attend? This will inform and dictate the number of bars, and also the size of bars, you'll need. In addition, your event capacity needs to be estimated carefully for scheduling the correct amount of bar tenders and support staff.
Dimensions? – Size matters a lot, especially if you've booked an indoor venue. It's essential you obtain accurate measurements to ensure your summer event bar hire slots seamlessly in to its allocated place.
Design? – Do you want to brand your summer event bar hire with your company logo or colours? Or does your event have a theme your bar needs to tie in with in. The choices are infinite and impressive.
Logistics? – What does your outdoor site or indoor venue provide in terms of storage, sinks, glassware, ice. These key components might feel like a humdrum bit of a bigger and more glamorous picture. But they're the glue that holds your summer event bar hire together.
Drinks? – Welcome cocktails? Beer and wine buckets on tables? Fizz for a 'Cheers'? What drinks do you want to serve up? When will they be served? Who's paying? Is the company treating the team to a free-for-all? Or, will you be paying up to certain point before switching to individual sales?
At Ace Bar Events, we're as excited as you are about summer events returning with a bang. Get in touch for a chat about how our mind-blowing bar hire services will make your summer event sparkle.
Sources
London Summer Event Show delivers strong return, Adam Parry Event Industry News