Having a customised mobile wedding bar is a memorable way to infuse you, as a couple, across a key component of your wedding reception. It's no wonder this trend is soaring in popularity, because it's such a heartfelt way of adding to your overall wedding aesthetic.
What's more, there are many different yet equally stunning ways to make a mobile wedding bar your own.
Match Your Mobile Wedding Bar with Your Colour Scheme
Whether you want pure white or creamy ivory, or something more vibrant like bold magenta or ocean blue, the possibilities are endless. But the results are always breath-taking. It's a simple yet surefire way of creating a cohesive look and feel, and adding to the overall wow factor of your special day.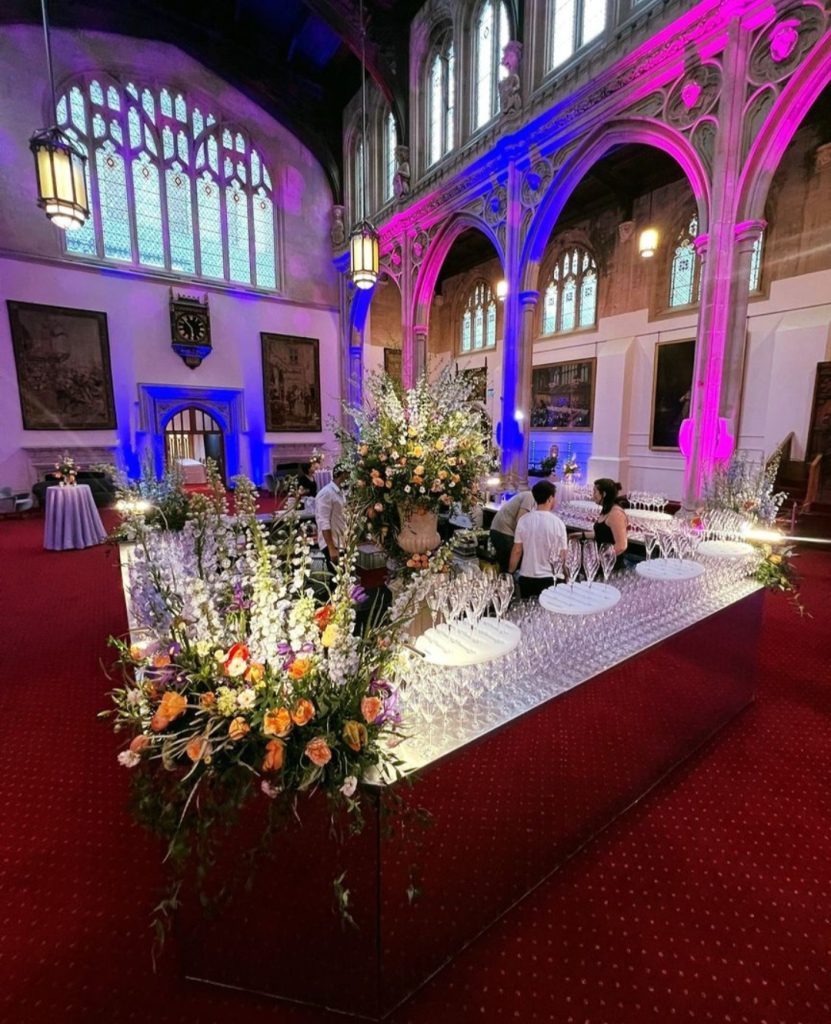 Style Your Bar to Suit the Ambience of Your Wedding Venue
How about tying in your mobile bar with the nature of your venue? For example, a rustic wooden bar with a natural finish compliments an outdoor wedding. On the other hand, a sleek and stylish mirror bar, with clean lines and metallic accents, might be your idea of eating, drinking and being married!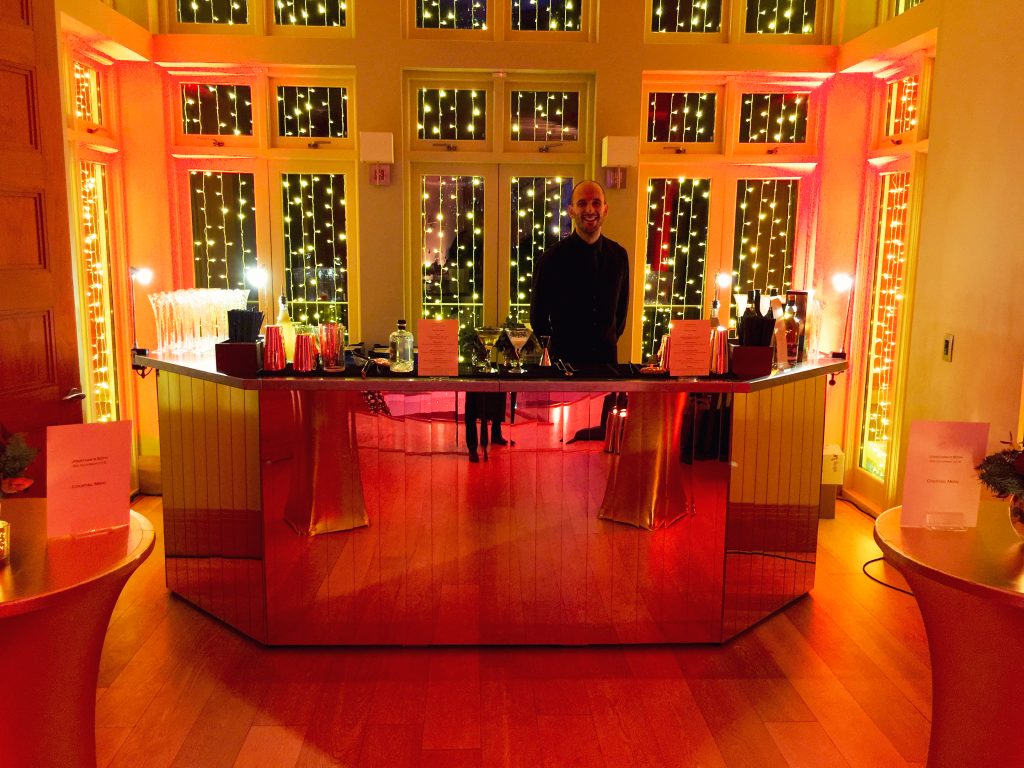 Adding a Personalised Touch to Your Mobile Wedding Bar
Adding monograms to bar fascias is an elegant way to put your own stamp on your nuptial celebrations. You can include your intertwined initials, wedding date, even a special quote or message for your guests. It's a lovely and highly 'snap' worthy way to add a personal touch and create a lasting memory.
These are just a few of the most sought-after ideas. But your mobile wedding bar can be as traditional or as trailblazing as you are. Whatever you choose, it's a fun and unique addition your guests will love and you'll cherish for years to come.
At Ace Bar Events, we've got endless mobile wedding bar ideas and drinks packages you'll be head over heels for. So, get in touch and let's set out on a wonderful journey together.