Vintage mobile bar hire for a Greatest Showman themed event
Set in the mid 19th century, the Greatest Showman was a standout film in 2017 and provided the perfect opportunity for our vintage mobile bar hire for what was a Greatest Showman themed event. A private birthday party hosted by our friends at Vanilla Bean Event Catering, the beautiful summer we have been having this year ensured the perfect outdoor event. Between our ice-cold cocktails and the vintage awning, all the guests were well prepared for the heat.
Featuring a live band and catering, alongside our bar services, this Greatest Showman themed event proved a great day out for the 100+ guests in attendance. With the theme, our brief was to provide a bar, bartenders and props to match the era. Naturally, we suggested our vintage mobile bar hire, which is part of our HD Range of mobile bars.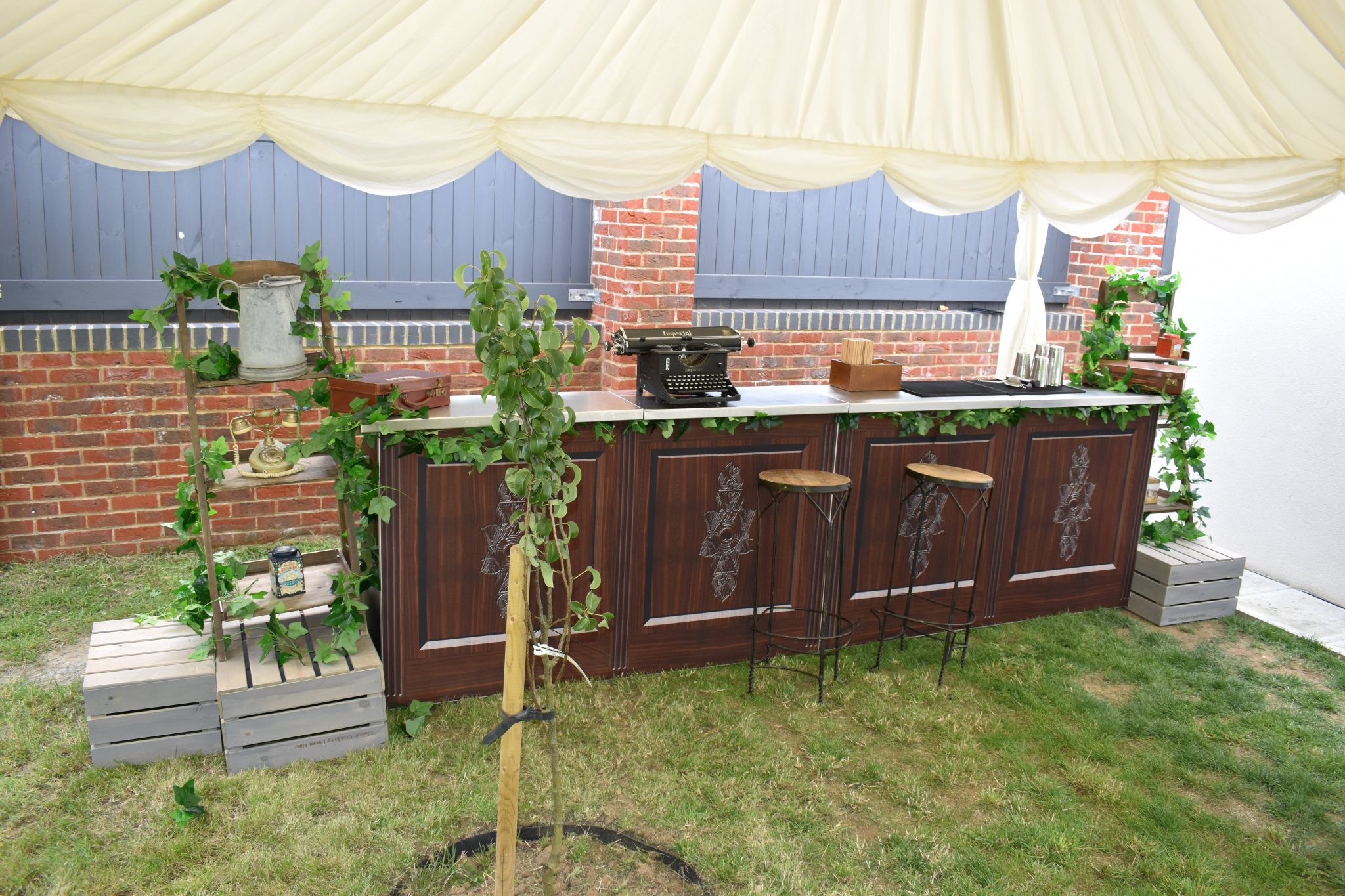 Within our HD Range, you can choose for any image or graphic to be recreated on the fascia of the mobile bar in high definition. You can even have it backlit too for an excellent night time spectacle. If you prefer, you can opt for our Classic Range, which features mobile bars with fascia made from natural materials such as craft wood and mirrored glass. If that doesn't take your fancy then our range of LED bars are designed to be the life of the party; creating a glowing and colour changing mobile bar.
With around 100 guests at this event, our 4-meter vintage mobile bar proved an ample size. As you can see from the images, there was also a fine selection of props fitting for the 19th-century era. With everything from a typewriter to a classic briefcase. If you require some props alongside your mobile bar to embellish your theme further, we have a good range of props that can fit a variety of themes that you can choose from. We also have a healthy choice of barware available, so if you prefer copper barware, wooden bar caddies, or sleek stainless steel we can make it happen.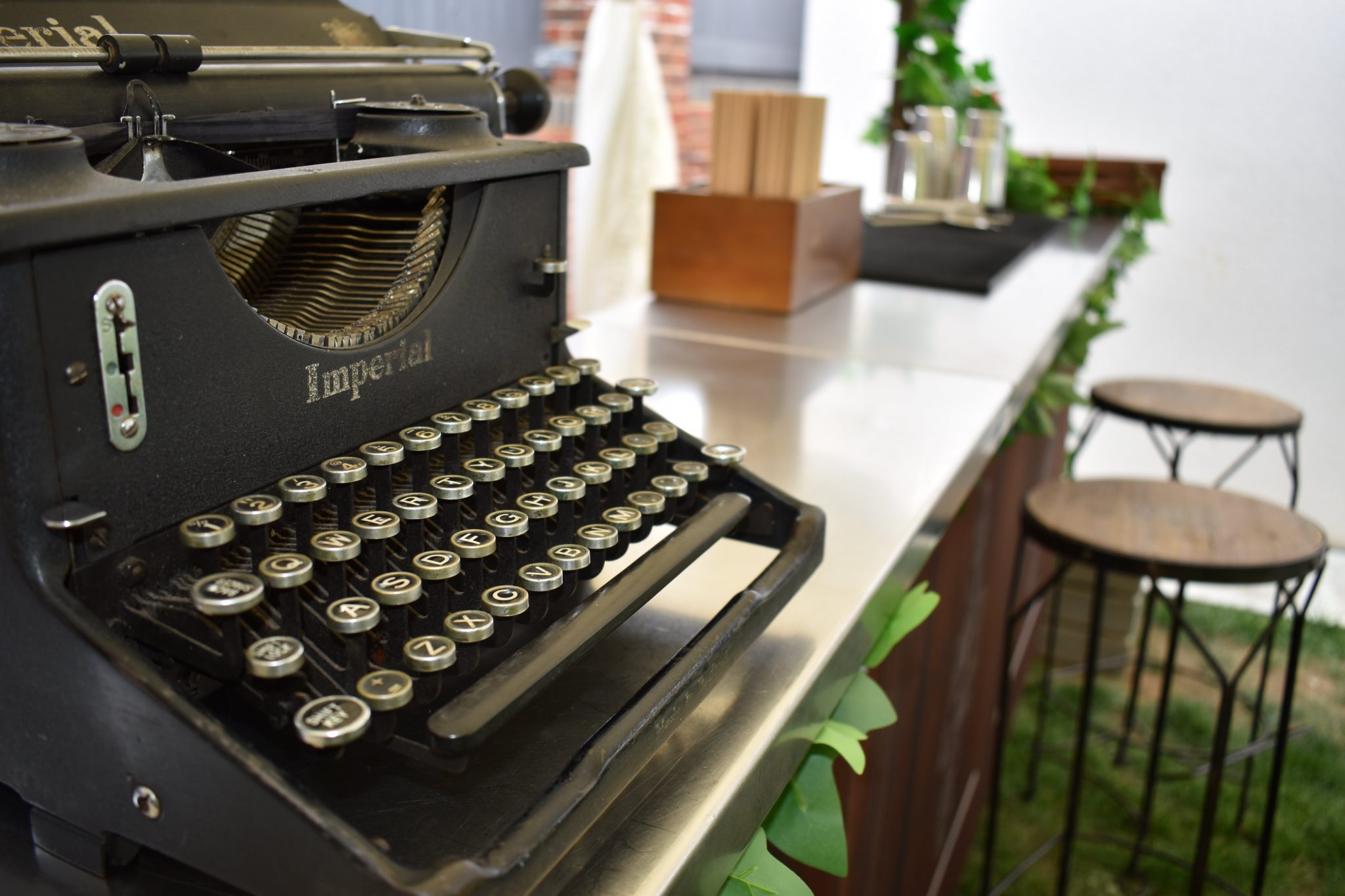 Alongside the vintage mobile bar hire, we also provided a range of cocktails and non-alcoholic drinks, all of which was served by two of our professional flair bartenders. With the Greatest Showman theme, our flair bartenders were the perfect fit – providing a quick and efficient drink service, as well as an extra element of entertainment.
To book our vintage mobile bar hire, create a Greatest Showman themed event of your own, flair bartenders, cocktail service or anything else – please do not hesitate to get in contact.
—