This season's summer cocktails are mouth-watering, luscious and berry, berry juicy – just perfect for keeping hydrated on lazy, hazy summer days and hot summer nights.
Let's dive straight in to some of Ace Bar Events' most berrylicious summer cocktails…
Which Summer Cocktails Are Going Down Berry Nicely This Season?
The fruitier the better seems to be what most party people want from their summer cocktails. And unsurprisingly. After all, many of the fuller bodied and more complex textures and flavours are better suited to winter fun and frolics.
But when the sun shines, we want zingly thirst quenchers that feel like liquid lollies sliding down our throats. For example –
Berry Fizzoni – Love bubbles? Then you'll LOVE berry bubbles even more. A cheeky Prosecco is pepped up with the piquancy of gin, vermouth, Campari and a flavoursome wildberry puree. Summer cocktails have never been this devastatingly good.
Strawberry Hardshake – Imagine, if you can, strawberry-infused amaretto, laced with a drop of Irish whiskey, ginger liqueur, vanilla, and hazelnut cream. As if that's not enough, picture it crowned with lashings of whipped cream, a sprinkling of strawberry powder, a toasted marshmallow, and billowy dry ice. Our hardshake brings all the boys to the yard! (SEE MAIN IMAGE)
Raspberry Lemon Tree – Think delicious Caribbean rum and tangy Chambord, muddled with refreshing mint, a succulent raspberry puree, mellow passion fruit juice and luscious lemon that makes you wink. Yes, trees.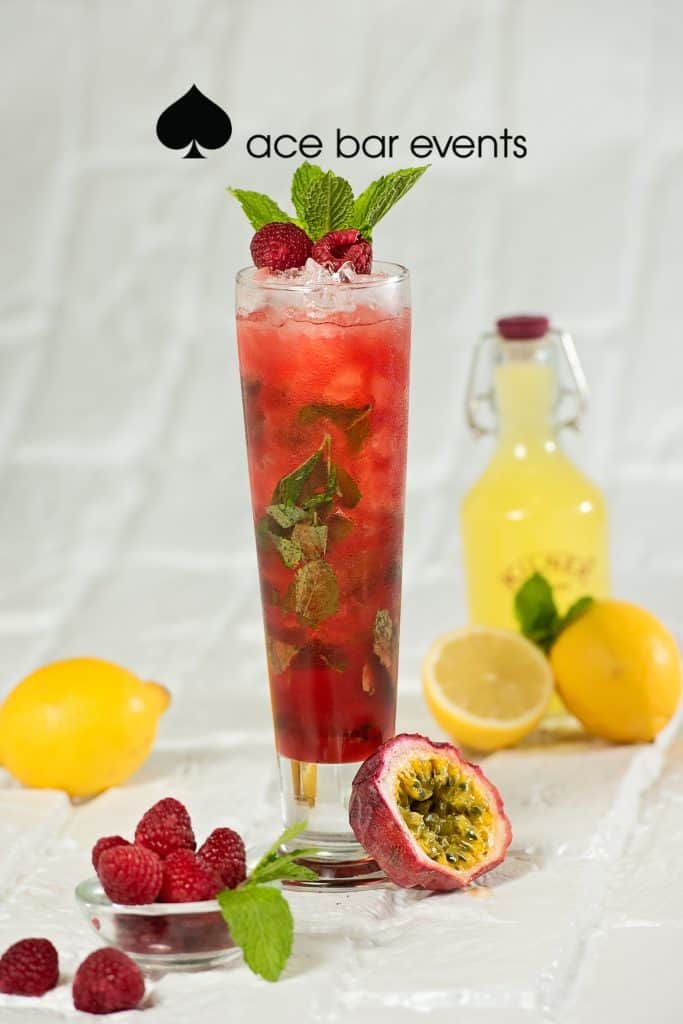 Redhead – Take tequila. Combine the sweetness of strawberry puree, the spice of cinnamon syrup, the tang of fresh lime and… Peychaud bitters. If you've never heard of them before, we're particularly impressed with the description from Joe Barwin at San Fran's Bitters and Bottles. He explains how Peychaud bitters "… pushes licorice root to the fore… unique among aromatic bitters for its tart and fruity flavors, with lots of rhubarb-like vegetal twang and the sweet juiciness of cherry candy… some spice, mostly clove, with a pop of saffron and orange zest". Form an orderly queue, folks.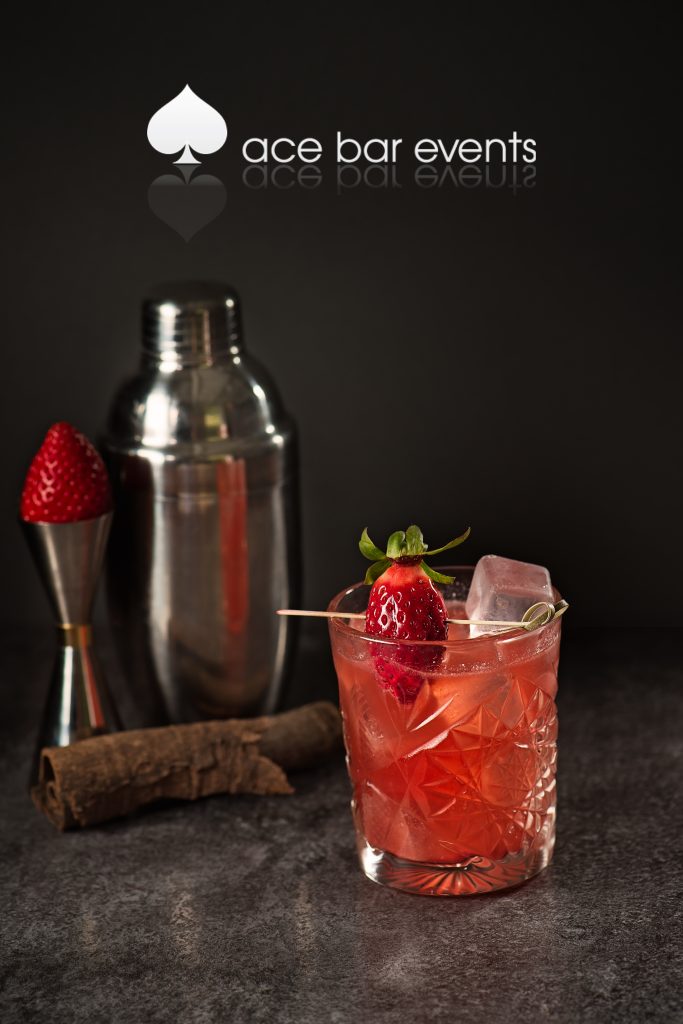 At Ace Bar Events, we specialise in leading-edge mobile bars and premium summer cocktails. You can always rely on us to produce the juice. Get in touch and tell us about the fun in the sun you're planning.
Sources
Peychaud's Aromatic Bitters and Peychaud's Cocktails, Joe Barwin, Bitters and Bottles