Our portable gin bar called into action for a private party in Surrey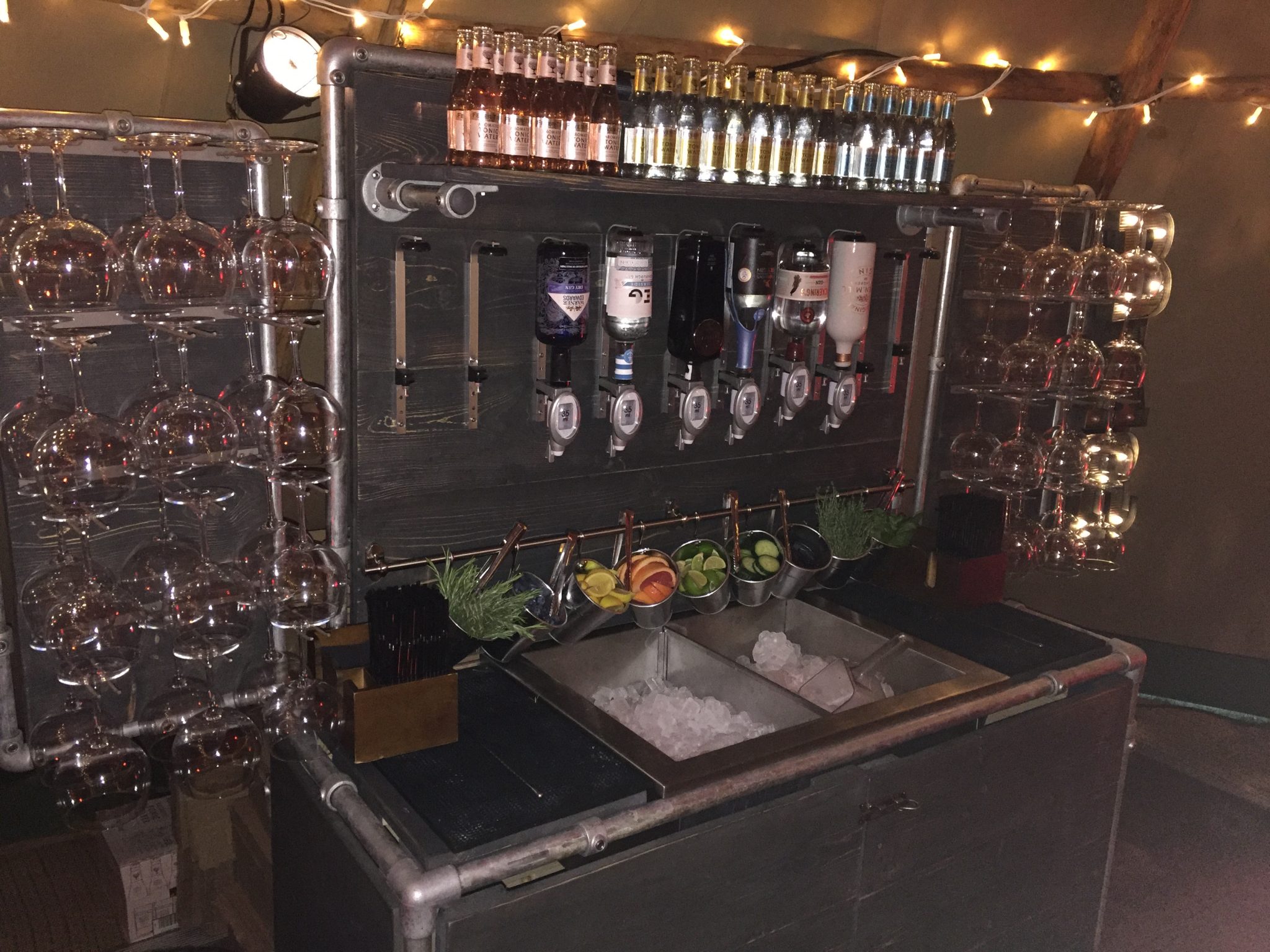 There are not many things better than a portable gin bar, unless of course it was light enough and small enough to fit in your pocket – but we all know that isn't possible! Perhaps the next best thing is our very own gin bar for parties and events of all sorts.
Recently hired for a private 40th birthday party in the beautiful area of Cobham, Surrey; our portable gin bar went down an absolute treat. Situated in a marquee in the back garden of a private residence, the rustic style of the gin bar matched up perfectly with the rustic decorated interior of the marquee. It was only a small gathering of around 40 guests, however this meant that every single person was able to have plenty of gin! In total over 120 gin and tonics were served.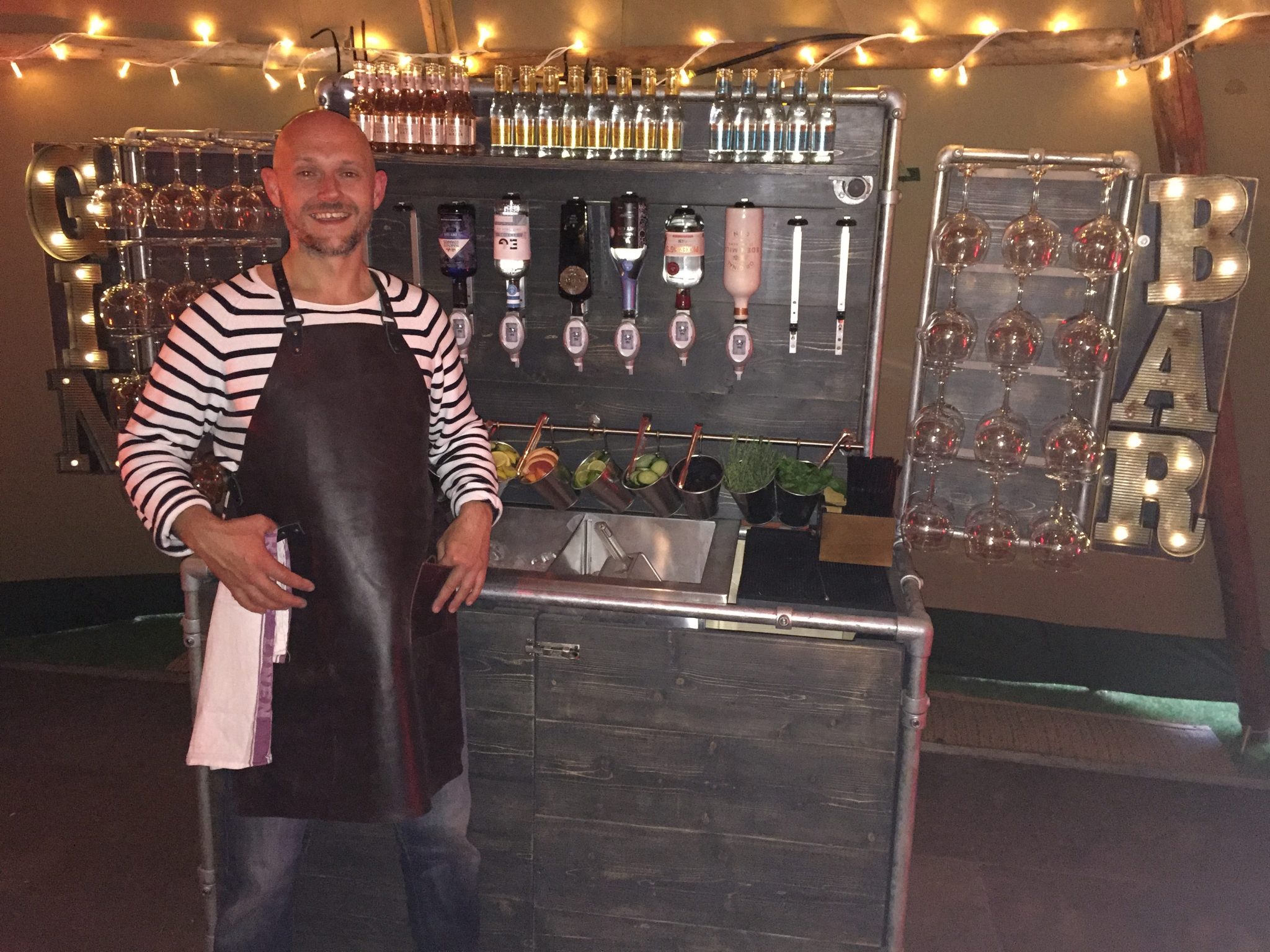 These aren't just any gin and tonics however, a gin and tonic from the Ace Bar Events portable gin bar is potentially the best gin and tonic you will ever have. We start with six of the finest and most interesting gins in our selection, which is then followed up with a choice of cubed ice and/or a variety of fresh garnishes, and finally a choice of 4 different flavoured tonics!
Gone are the days of rushing around like a mad host, ensuring that everyone is having a good time and has something to sip on. With the gin bar for parties at your next event you certainly wont have to worry about everyone being sorted for drinks. Our portable gin bar also comes with the option of one or more gintenders. Our highly skilled gintenders have worked in the bar industry for many years, developing a knowledge of a huge variety of spirits, drinks and cocktails. They will serve your drink just how you like it, as well as being able to provide details, history and more on the gins in your selection.
The gins we had on offer for this event included Scapegrace Gin created by two guys in New Zealand who didn't know each other until one married the others sister. This gin won gold in both London and San Francisco. A family run, hand crafted gin called Tarquin's from Cornwall. Eden Mill gin from St Andrew's, Scotland, who are world famous for their pink gin. Edinburgh Seaside Gin, which is made using a seaside botanical such as bladder wrack and scurvy grass. And finally Warner Edwards handcrafted Harrington gin.
Working with our friends at Vanilla Bean Catering, this 40th private party was a grand success. If perhaps our Gin Bar isn't for you then we also have a Rum Bar and a Vodka Bar that operate in a very similar way.
If you are interested in our portable gin bar for parties, rum bar, mixologist hire, or anything else then please do not hesitate to get in contact. Or visit The Gin Bars here.