Mobile Bar Hire St Albans – Cocktail Bar Hire Hertfordshire
Market town St Albans is one of England's most exclusive locations and boasts an elite community of those who want to live a stone's throw from London but still have the option to relax and unwind in peaceful surroundings. St Albans is home to a variety of events ranging from the Butterfly World Fireworks Event to the Hertfordshire Philharmonia Christmas-time concert making the town an idyllic location and sought-after destination in the heart of England.
Cocktail Bar Hire Hertfordshire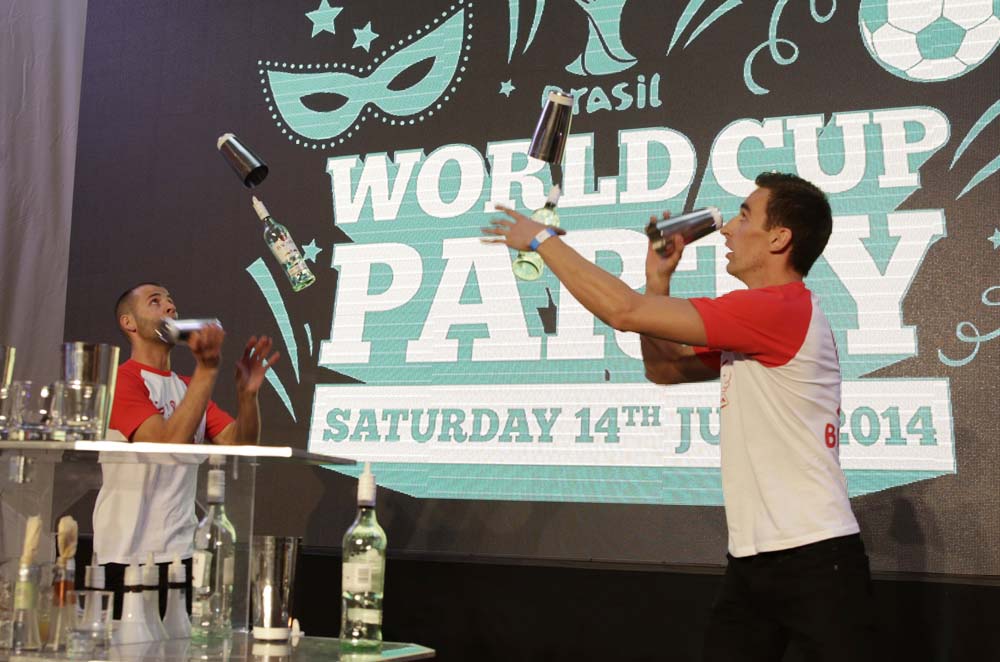 St Albans events would be incomplete without the value for money bar hire services available from Ace Bar Events. Ace Bar Events, Hertfordshire's number one choice for portable bar hire and drinks hire, offers St Albans events a range of exclusive luxury bar hire models to please every requirement. Weddings, birthdays, exclusive private parties, festivals, music concerts or exhibitions – St Albans events are greatly enhanced by affordable yet luxurious portable bar hire service from Ace Bar Events. Customers can choose from one of many portable bar hires that promises to add sparkle to any event.
Mobile bar hire St Albans
Browse our extensive collection that includes ice bar hire, LED cocktail bar hire, circular bar hire, island bar hire, exhibition bar hire, personalised bar hire, budget bar hire and more – we have it all at Ace Bar Events! Customers also enjoy the flexibility of choosing their hire formats such as free bar hire, cash bar hire or dry bar hire so no matter what your budget, you can count on Ace Bar Event's products to add the wow factor to the night. All our portable bars can be set up anywhere including within marquees, backstage for performers and in trailers so let your creativity run loose as you design your perfect St Albans event with Ace Bar Events mobile bar hire St Albans services.
Alongside our bar hire service, Ace Bar Events drinks hire service is one of the most popular entertainment hire options. With a drinks hire service, you can rest easy as the team at Ace Bar Events take on the responsibility of stocking your bar with a range of alcoholic and non-alcoholic drinks of your choice including draught beers, wines, spirits, juices, mixers and more down to the last details like sundries and glassware. We also provide a bartender hire service that can add that extra touch to your event as your guests are amazed and entertained by the skills of our bar staff that includes some of the best mixologists and cocktail flairers in the UK. Ace Bar Event's services are customer-focussed and we take pride in our exceptional service so no matter what your St Albans event or your budget, simply call one of our helpful team to discuss your requirements and we will design a bespoke package for you.
Ace Bar Events caters to all St Albans areas including Jersey Farm, Marshalswick, Sopwell, and St Stephens, and nearby towns of Borehamwood, Harpenden, Hatfield, Hemel Hempstead, Luton, and Watford.
Contact Ace Bar Events for affordable bar hire and drinks hire in St Albans today.
"Ace Bar Events international network ensured that they delivered the best event Sauflon have ever hosted. Andy and his team were meticulous in every detail to provide a perfect two day event in Hungary for our top international clients. I would not hesitate in working with Ace Bar Events again for future events."

Myles Hustler – Global Marketing Manager, Sauflon Pharmaceuticals

"Ace Bar Events have been a great asset to many of the events we have staged at the Celtic Manor Resort. The team provide a fantastic service and they are always lively and energetic, engaging with our guests to give them the best experience. They are creative in meeting our specific needs for an event and matching sessions to the requirements of the individual client."

Danielle Bounds – Head of Corporate Relations – Celtic Manor

"I worked with Andy and his team at Ace Bar Events in my role as Marketing Director for Campari International and it was always a seamless experience. The team managed the events we worked on together both in the UK and Internationally from 2009 to 2012 to the highest level of professionalism. The team at Ace Bar events have an intimate knowledge of the consumer experience in the bar world and this delivered fantastic results. I would not hesitate to work with Andy and his team on future projects."

Richard Black – Vice President Marketing – White Spirits & Cordials – Campari America

"We have worked with Ace Bar Events a number of times and always found them incredibly professional and prepared to go the extra mile. Not only do they have fantastic knowledge of what makes a really good cocktail, they have the ability to adapt to any given theme and put on a great show, we have received nothing but positive feedback from all of our attendees."

Blackberry Event – Emma Galloway / Senior Account Executive – Circle Agency