Whisky bar hire is a brilliant for all sorts of corporate events and personal celebrations, at event venues, at home, indoors or al fresco.
It's a no-brainer to plump for whisky bar hire for Scotch Whisky Day celebrations on 27th July every year.
But here's a word of warning. Not all whisky bar hire is created equal. So, it's worth gathering some insight in advance before approaching potential suppliers.
After all, 'to assume is to make an ass of u and me'. Don't leave anything to chance by making assumptions about what is and isn't included. You could be deeply disappointed if you do.
Ace Bar Events is a mobile bar specialist with a track record of supplying to event venues, professional event organisers and private individuals. This gives you added assurance that we speak the language of events as second nature.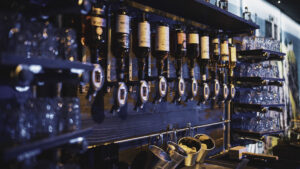 We already have a checklist of things you might not have thought about. Here's an idea of what we'll be discussing when you speak to us about whisky bar hire –
Whisky Bar Hire Logistics

Event location
Event timings
Number of guests
Event access
Key contact details
Water supply
Delivery and collection
Besides the nuts and bolts, we'll also go in to detail about your specific requirements and recommended optional extras –
Whisky Bar Hire Inclusions & Extras
Whisky Bar
Whisky
Glassware
Ice
Food Pairing
Whisky Tenders (optional)
We'll gladly help you choose up to 10 whiskies for your bar hire. Extra special drams, such as a 10 year Laphroaig and a 12 year Mortlach, can be included for adding a connoisseur touch.
A deliciously crumbly Highland shortbread will perfectly partner your Scotch whisky choices. And, if you're going the whole hog and using our whisky tenders, kilts can be mandatory.
Give us a call on 020 3095 0455 or drop us a line on info@acebarevents.com.