A Tomek and Marek flair bartending show at the Wellcome Genome Campus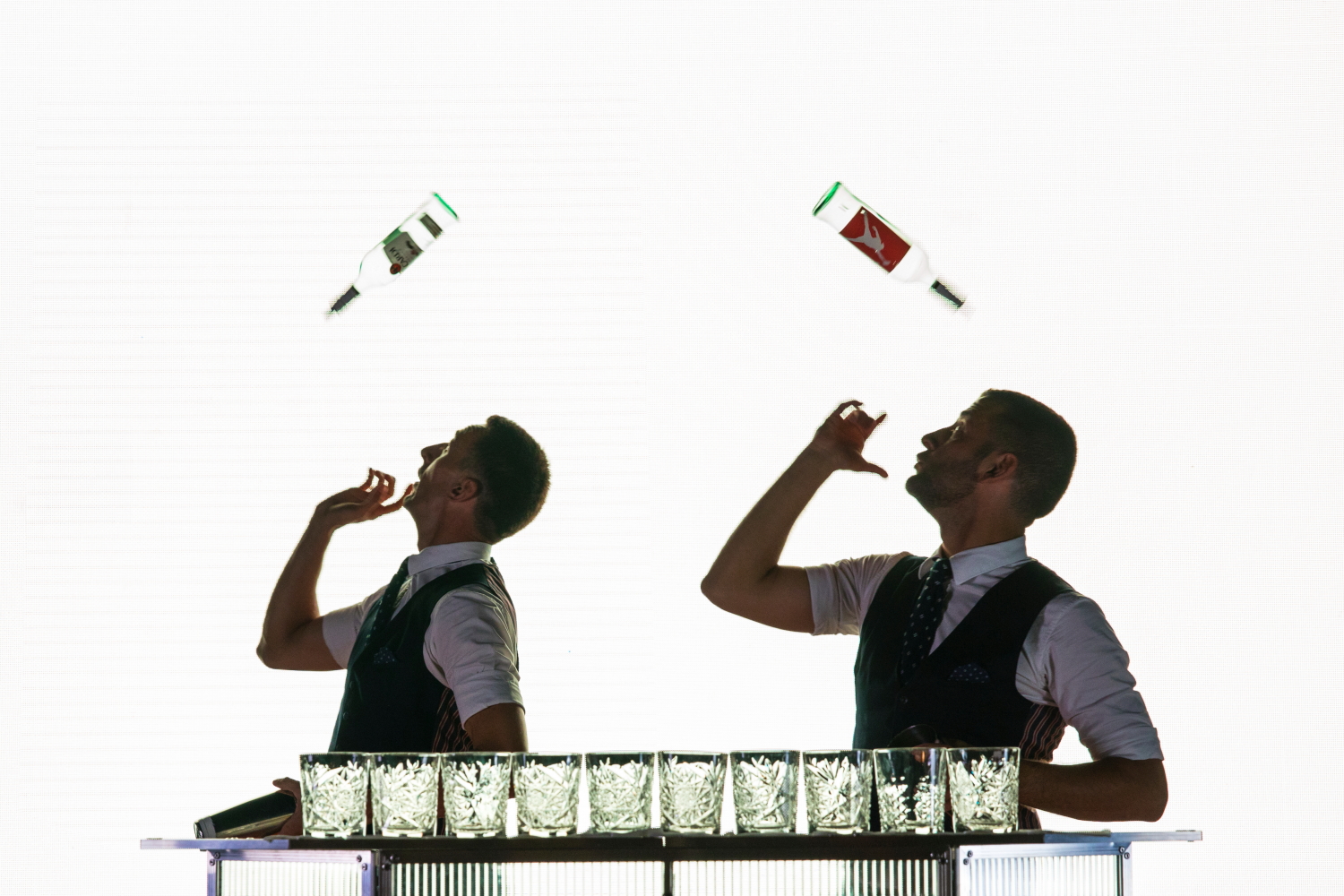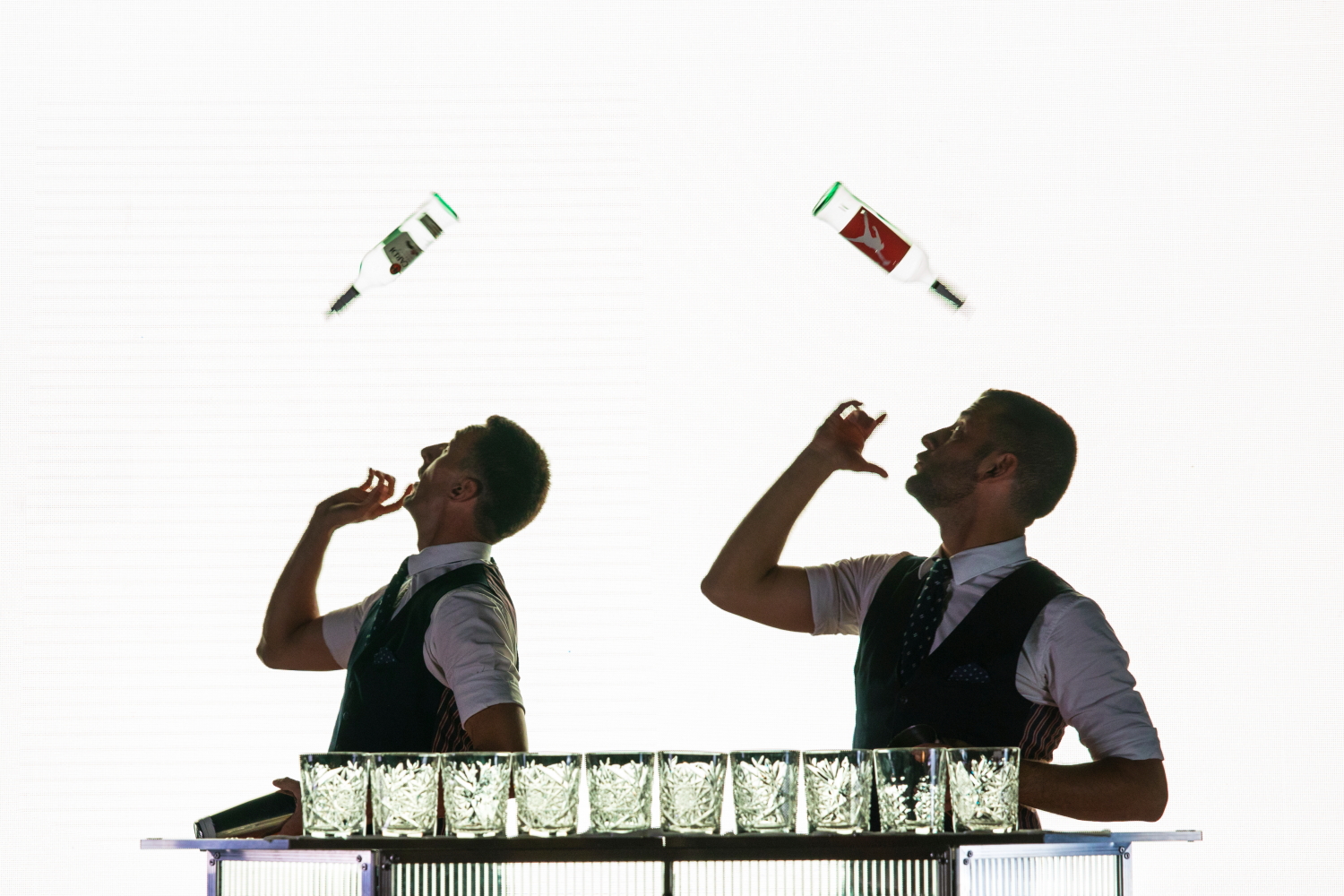 Have you heard of a Tomek and Marek flair bartending show? If you haven't then you almost certainly need to see these guys in action. Performing actions and moves you would have not thought possible with various bottles of alcohol, glasses and barware, Tomek and Marek really know how to put on a show. There is no other form of entertainment like it for an event setting and if you have this pair of flair bartenders performing for you then you will also be watching the world's best, with both Tomek and Marek holding various World Champion titles over the years.
The greatest part about having a UK flair bartending show as part of your entertainment offering is that the guys or girls can continue to entertain and serve well after the show is over. After performing a flair bartending show, which is fully choreographed to music and designed to both shock and entertain, the flair bartenders often jump behind the mobile bar or fixed bar that is at the event and continue performing and entertaining whilst serving drinks to your guests. You wont be able to believe what some of these flair bartenders can do, in particular Tomek and Marek.
We were recently called back to the Wellcome Genome Campus in Cambridge where we were asked to provide one of our mobile bars, along with bartenders to serve on them and a flair bartending show from the world's best flair bartending tandem. A private business were holding a cocktail reception for roughly 150 guests. Upon arrival all guests were greeted by our team and presented with their choice of a Bramble or Apricot Fizz cocktail.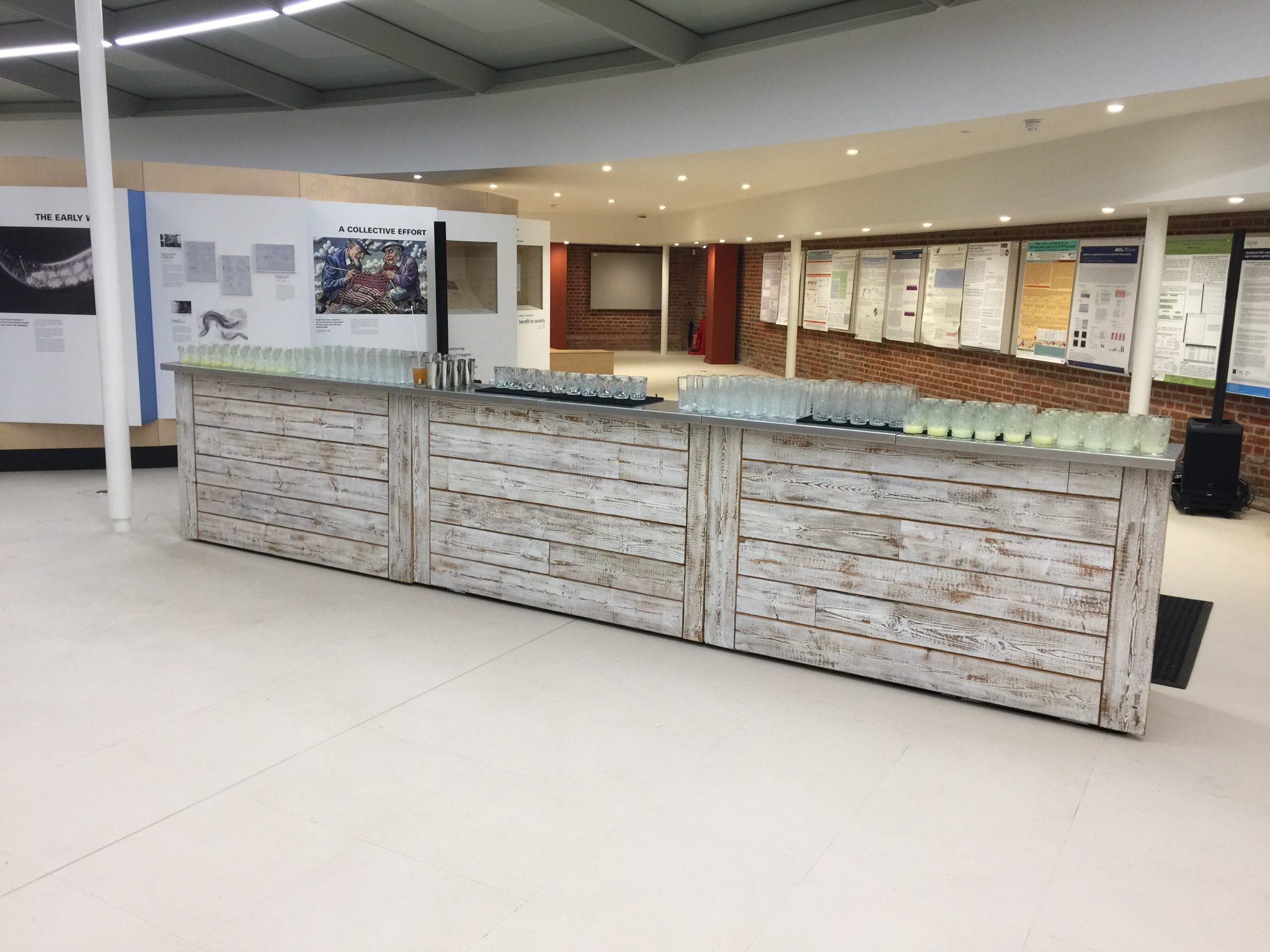 After discussions with the client we decided to go with the 6 meter shabby chic style mobile bar as it looked best in the setting of the Wellcome Genome Campus. Ace Bar Events are the official agent for Tomek and Marek in the UK and Spain and are able to organise and facilitate a UK flair bartending show or an event in Spain, such as this recent event in Mallorca.
Whereas we often will carry out cocktail masterclasses, which is a bit more hands on and educational than a flair bartending show, in this case the client decided they wanted something a little different. What better to get everyone talking than to show them something remarkable and lubricate those vocal chords with a cocktail or two.
If you are interested in a Tomek and Marek flair bartending show, a UK flair bartending show of any kind, mobile bar hire or anything else – then please do not hesitate to get in contact.