Cocktail bar hire for events is on the rise again, hand in hand with demand for in-person events per se. And there's something very rum going on with this season's bookings.
Rum is bursting off the bar like a glittering party popper. It even has an entire day dedicated to it, with Rum Day being celebrated on 16th August.
The International Drink Expo summarises why rum is a hot ticket of cocktail bar hire for events this year – 
"Found on your typical drinks menu and on every off-license shelf, rum is becoming exceedingly well-loved in the UK. In fact, it's becoming so popular that it now ranks alongside whisky and gin as one of the UK's favourite spirits! Annual rum sales in Britain topped £1 billion for the first time in 2018, with over 1 billion litres consumed." 
They go on to discuss growing rum trends. Their predictions match exactly what clients are asking for when they're in the market for cocktail bar hire for events.
The '21 organiser is going wild for premium quality rums. For inventive and off-centre flavours. For golden rums besides dark and white rums.
It's sweet music to the ears of specialists in cocktail bar hire for events. The kookier the better.
And, of course, cocktail bar hire for events wouldn't be living up to its name without the cocktails –
"Daiquiri, Mojito, Piña Colada, it's hard not to think of cocktails when you're talking about rum! The UK's cocktail culture is booming, and as rum cocktails grow in popularity, bars are looking for new and innovative recipes to captivate their customers."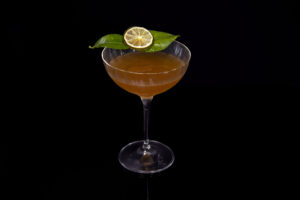 Here's one of our current state-of-the-art cocktail suggestions for your rum swigging delectation –
Bajan Ting – The classic Daiquiri re-worked for fruity indulgence. Homemade raisin-infused Bajan rum spiced with ginger liqueur and sticky PX sherry is soured with lime and shaken hard.
At Ace Bar Events, we're proudly renowned for cocktail bar hire for events UK-wide. We look forward to helping with your cocktail bar hire enquiries. Or, rum bar enquiries if you want to go all in.
Sources 
Rum Trends For 2021, The International Drink Expo
https://www.internationaldrinkexpo.co.uk/news/18687/