A Classic British Mobile Bar for a Classic British Brand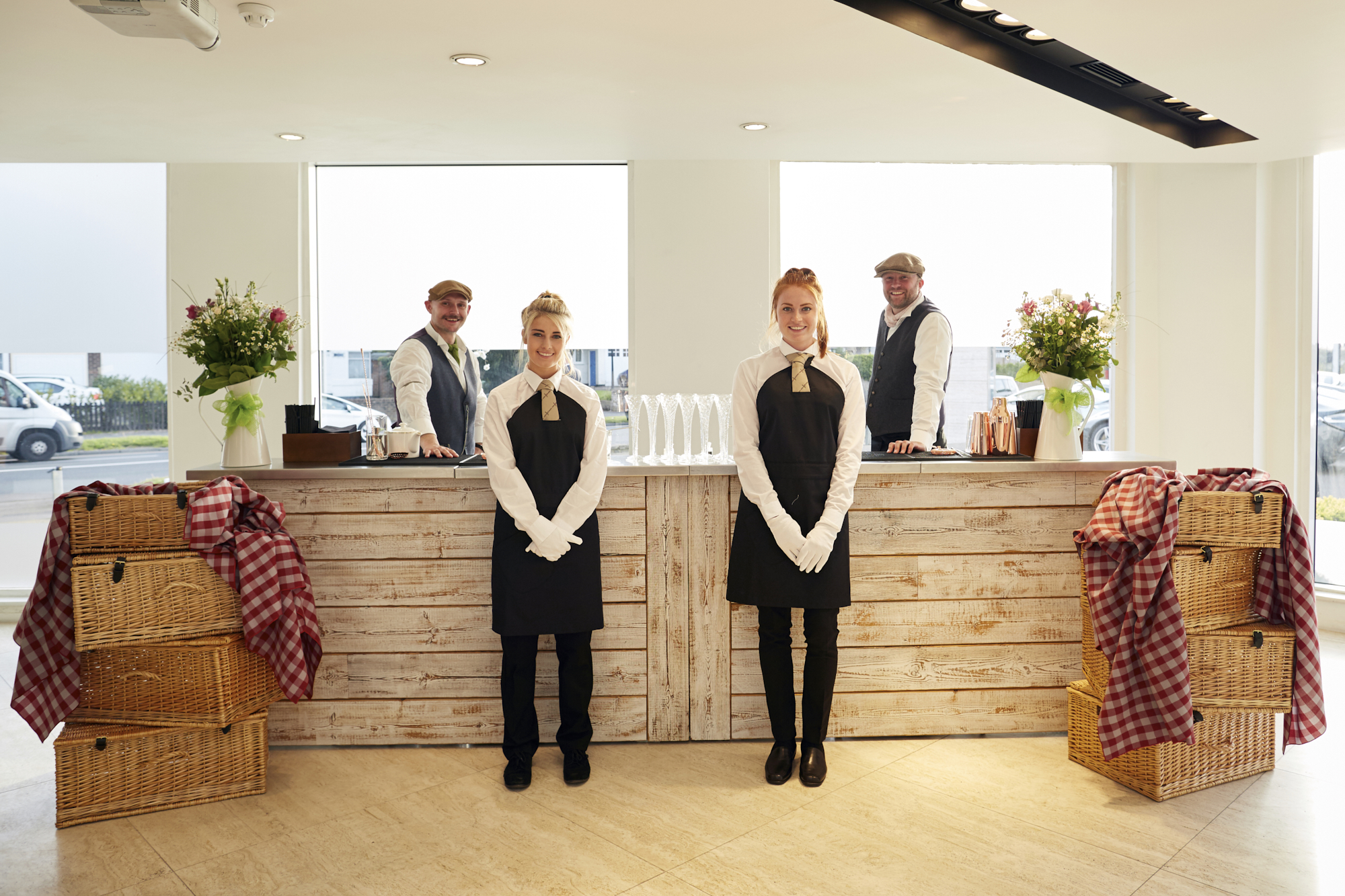 We had the pleasure of returning to Aston Martin in Walton-on-Thames, Surrey, to support the Aston Martin DB11 launch event with our classic British mobile bar, alongside our good friends Vanilla Bean Catering. As previously mentioned, the event was for the grand launch of Aston Martin's latest model, the astounding DB11. The car, the showroom, and not to mention all the other Aston Martin's, were absolutely stunning and in order to not detract from this high quality feel, only our top of the range mobile bar, mixologists, and cocktail choices were on offer.
We had our brand new range of copper barware on show, as well as our crystal tumblers, all of which married up perfectly with our classic British mobile bar, classic British cocktails and, of course, our classic British bar staff – dressed head to toe in a mixture of formal wear and tweed! There were approximately 320 guests in attendance for this fantastic event and our classic British cocktails were certainly going down a treat.
We created two fantastically British cocktails in the shape of: An Earl Grey Old Fashioned – home made Earl Grey tea syrup, with lemon and honey and a vodka base. This particular cocktail was served from a tea pot filled with dry ice, which made the teapots look like they were 'smoking' and created a fantastic effect. In addition to our Earl Grey Old Fashioned was the slighter sweeter and creamier Strawberry & Cream Martini, again with a vodka base, strawberry puree, lemon juice, and a float of vanilla cream! Keeping in theme with our last event we did for Aston Martin, high quality Polish vodka, Belvedere, was the only vodka used across all the drinks for the evening.
Overall the event was a grand success, our classic British mobile bar hire was well received, our talented mixologists blended in perfectly to the theme, and the cocktails certainly went down a treat! Please take a look at some more photos from this fantastic event below. If you are interested in organising an event of your own, would like to see more of our mobile bar's on offer, or anything else – then please do not hesitate to get in contact.