A cool ice effect mobile bar for a corporate Christmas Party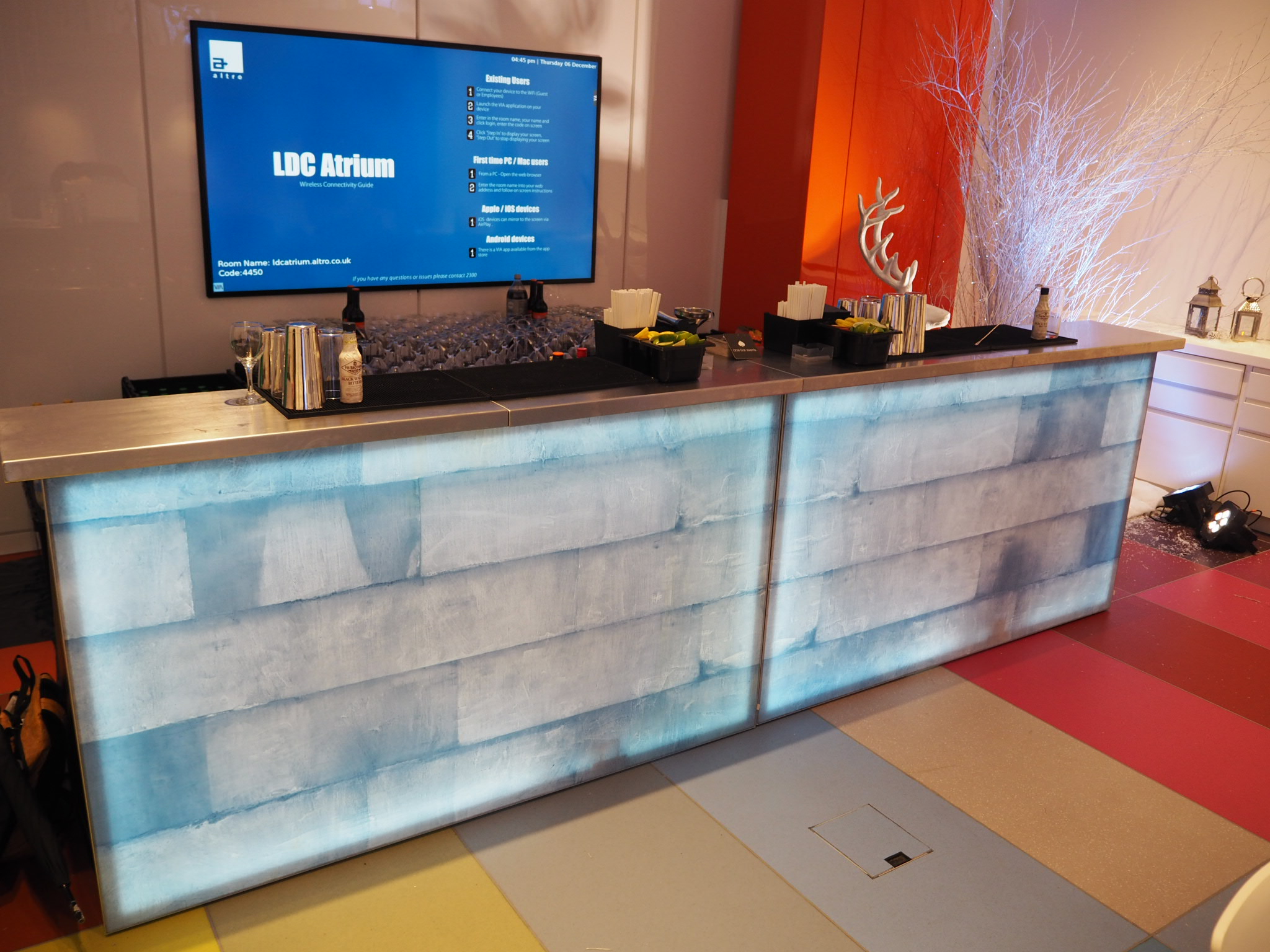 Our corporate client were in for quite the Christmas party at their showrooms in Clerkenwell, London; arranged especially for around 120 of their customers it was a Winter Wonderland theme, featuring our ice effect mobile bar and a nice array of Christmas decorations.
Our ice effect mobile bar was manned by two of our mixologists who alongside serving a range of bottled beers and wine as per the client's request – also came up with a couple of tasty Christmas Cocktails. The guests had a tough choice of either a Gingerbread Martini or a Merry Fizzmas, two Christmas Cocktails that touch very different taste buds!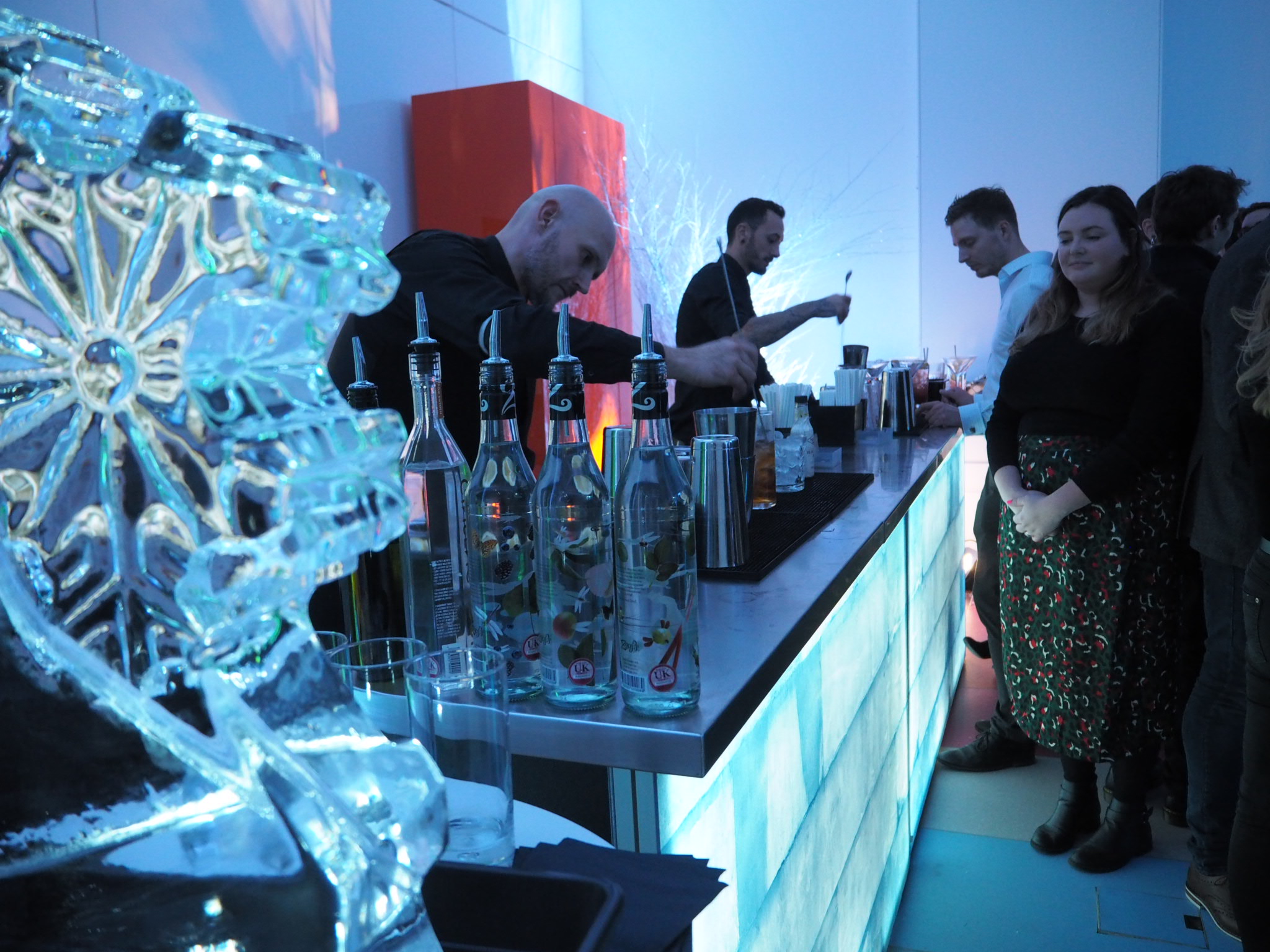 Merry Fizzmas
Gin, Antica Formula, Campari, Wild Berry Puree and Prosecco
Gingerbread Martini
Damereara Rum, Cognac, Ginger Syrup, Caramel Syrup, Lemon Juice, Egg White
The ice effect bar is designed in a way to make it look as if each part of the bar is made from a block of ice. Part of our HD range this is all back lit, high definition imagery of course. We would need to have the room very cold to have a real ice bar so I think it is in everyone's best interests that we go with the visual effect instead…
This Christmas ice mobile bar like all of our mobile bars for hire can be customised to your liking. You can have a go on our online tool, the Ace Bar Configurator if you like – or you can give us a call and talk to us about all the different options available, as the Ace Bar Configurator only has our most popular options available. This means customising everything from the type of fascia on the front bar (tactile or HD imagery), the length and shape of the bar, any added backdrops, a stainless steel or wooden bar top and more.
If you are interested in our ice effect mobile bar, ice effect bar, a Christmas Party of your own or anything else – then please do not hesitate to drop us a line.